Alphabetically: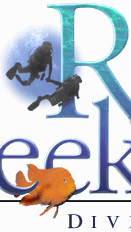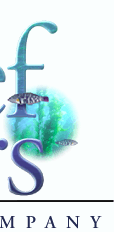 P.O. Box 634 • Beverly Hills, CA 90213

(310) 652-4990
——————————————————————————————————————————————

Follow us on Facebook by clicking this link and then choosing "LIKE":
www.facebook.com/reefseekers

———————————————————————————————————————————————
Can we keep you up-to-date on the latest news and activities?
Join our e-mailing list. Get the weekly "This Week at Reef Seekers" (TWARS)
and the monthly Reef Seekers Dive Co. four-page newsletter.
Click this link and put "Add me" in the subject line: Add me to the e-mail list
———————————————————————————————————————————————
THIS WEEK (June 20-27) AT REEF SEEKERS DIVE CO.

(Please scroll down a bit for all the info, text, pictures, & links.)

SOCORRO 2021 TRIP REPORT SOCORRO 2021 PIX

SOCORRO 2021 VIDEO

ZOOM SEEKERS
(DATES, SPEAKER BIOS, TOPICS &VIDEOS OF PAST LECTURES)

2021 FOREIGN TRIP SCHEDULE (updated)
2021 LOCAL DIVES & CLASS SCHEDULE
CLICK HERE TO READ OUR MONTHLY NEWSLETTERS

CLICK FOR OUR PICTURE PAGES CLICK HERE FOR OUR FOREIGN TRIP REPORTS

DIRECTIONS TO BOATS and VETERANS PARK (REDONDO)
• • • REEF SEEKERS REPAIR DEPARTMENT • • •
Contact our repair guru Robert Stark directly at 310/947-8523
or via e-mail at ReefSeekersRepair@gmail.com
(Ask Robert about our unique concierge "Repair Pickup & Delivery Service")

SAVE 33% ON YOUR REG, OCTO, OR BC REPAIR - CLICK HERE TO FIND OUT HOW
—————————————————————————————————————————————————————————————
Whales, more whales, classes, and more
(please scroll down for details)
Happy Father's Day (what's left of it) to those who qualify . . .
THANKS TO MARTY SNYDERMAN
- He was our guest speaker for this past week's Zoom Seekers. (We were not able to record Marty's talk so hopefully you were able to Zoom in-person.) Next up on Tuesday, July 13, is Bill Macdonald, who will be talking about the evolution of underwater film-making (including video). Bill dove with Cousteau, has a long career in the dive industry, and just came back from Socorro with (so he says) some good big animal stuff. Mark it on your calendar.
SPEAKING OF SOCORRO
- We're going back next year, March 12-20 (actually flying down March 11). For those who have been contemplating this, the trip on the
Nautilus Under Sea
is almost full. I only have one 2-person stateroom left and two spots in the co-ed triple. Love to have you join us but don't dawdle and end up on our waiting list instead of the passenger manifest. Give us a call (310/652-4990) or shoot an e-mail for all the details and pricing if you're even remotely interested.
BUBBLE BARRIER FOR TRASH
- This sounds like a really great idea. We know that fish don't like to swim through bubbles. And that thought has been put to use to clean trash from the ocean with a barrier of bubbles that essentially blocks the trash from flowing seaward and diverts it to a catch-basin. You can read more about this novel idea here:
BUBBLE BARRIER FOR REDUCING OCEAN TRASH
.
COUPLE OF CLASSES COMING UP
- One of my favs is this Wednesday (6/23) evening and that's "Tables & Computers." Best of all (for you) is that it's FREE!!!!! It's a Zoom-based class starting at 7PM and we'll go through the basic physics of diving, launch into an overview of dive tables, explain how those led to dive computers, and hopefully have you walk (swim??) away with a better understanding of why your computer tells you what it tells you. Make sure you register (phone or e-mail) if you plan to attend.
NAVIGATION TOO
- This coming Saturday (6/26), we're offering our Navigation class at Vets Park in Redondo. We do a dry session on land (and you're welcome to do just that part if you like) and then follow it up with a single-tank dive (conditions permitting). This one's a whopping $25. But in all seriousness, there's plenty of divers who can't navigate their way out of a paper bag AND they don't understand why their computers tells them something, so IMHO, these are two of the most useful classes we offer. Please register for this one too if you plan to attend.
I TOTALLY FORGOT ABOUT THIS!!!
- I'm sure you've heard about this by now but how about that Cape Cod guy who got swallowed by a Humpback Whale the other week? Yikes!!!! (And no, he's not changing his name to Jonah.) Definitely a freaky occurrence and the good news is that he came out relatively none the worse for wear. It's also a good thing he was on scuba or the outcome might have been different because he says he was in the whale's mouth for a good 30-40 seconds. He was the guest of Jimmy Kimmel the other night and if you'd like to see the interview, here it is:
SWALLOWED BY A WHALE
.
SPEAKING OF HUMPBACKS
- Many thanks to Skip Abelson for forwarding us a link to a story about a super-group of whales - maybe as many as 90 - that were observed in Australia via a drone flying overhead. Usually Humpbacks may be 3,4,5 to a group, but one this size has never before been seen in Australia. On top of that, there's some spectacular footage of the whales bubble-net feeding. I saw this once in Alaska and it's amazing to see. Here's the ink to the video:
SUPER-GROUP OF WHALES
.
HAPPY SUMMER!!!
- The summer solstice is Sunday night at 8:32PM, about an hour after I'm writing this. So enjoy the last remnants of spring, welcome to summer, and don't get too depressed that the days are about to start getting shorter.
And that'll do it for now. Have a great week and let's go diving soon!!!
————————————————
Ken Kurtis
Owner - Reef Seekers Dive Co.
NAUI Instructor #5936



© 2021 Reef Seekers Dive Co. All Rights Reserved.