Alphabetically: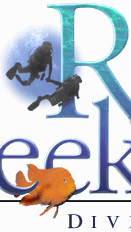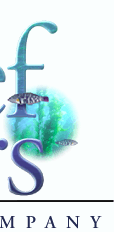 P.O. Box 634 • Beverly Hills, CA 90213

(310) 652-4990
——————————————————————————————————————————————

Follow us on Facebook by clicking this link and then choosing "LIKE":
www.facebook.com/reefseekers

———————————————————————————————————————————————
Can we keep you up-to-date on the latest news and activities?
Join our e-mailing list. Get the weekly "This Week at Reef Seekers" (TWARS)
and the monthly Reef Seekers Dive Co. four-page newsletter.
Click this link and put "Add me" in the subject line: Add me to the e-mail list
———————————————————————————————————————————————
THIS WEEK (March 11-18) AT REEF SEEKERS DIVE CO.

(Please scroll down a bit for all the info, text, pictures, & links.)
2018 LOCAL DIVES & CLASS SCHEDULE
CLICK HERE TO READ OUR MONTHLY NEWSLETTERS

CLICK FOR OUR PICTURE PAGES CLICK HERE FOR OUR FOREIGN TRIP REPORTS

DIRECTIONS TO BOATS and VETERANS PARK (REDONDO)
• • • REEF SEEKERS REPAIR DEPARTMENT • • •
Contact our repair guru Robert Stark directly at 310/947-8523
or via e-mail at ReefSeekersRepair@gmail.com
(Ask Robert about our unique concierge "Repair Pickup & Delivery Service")

SAVE 33% ON YOUR REG, OCTO, OR BC REPAIR - CLICK HERE TO FIND OUT HOW
————————————————————————————————————————————————————————————————
Want to travel??? Upcoming 2018 vacation trips:

• April 14-21 - Bonaire (
S
O
L
D
O
U
T
)
• June 8-20 - Yap Immersion (room for a few more)
• August 18-25 - Isla Mujeres (Whale Sharks, Cancun Underwater Museum, Cenotes)
• October 27 - November 3 - Roatan at Anthony's Key (ONE male-share spot left)

GET MORE INFO ON ALL OF OUR VACATION TRIPS HERE: http://www.reefseekers.com/foreign_trips.html
————————————————————————————————————————————————————————————————
Upcoming local dives & classes:


• Sat., Mar. 17 - Catalina Express - Underwater Park ($150)
• Thu., Mar. 22 - Redondo - Squid Dive (FREE!!!)
• Sat., Apr. 7 - Redondo - Navigation class (single dive - $25)
• Tue., Apr. 10 - Redondo - Squid Dive (FREE!!!)
• Sat., Apr. 28 - Catalina Express - Underwater Park ($150)


To sign up for any of these dives, either call us at 310/652-4990 or e-mail us at kenkurtis@aol.com
————————————————————————————————————————————————————————————————
It's weird that it still light out "so late" on the first day of DST . . .

HOPEFULLY YOU REMEMBERED TO ROLL YOUR CLOCKS AHEAD ONE HOUR
- If you were late for everything on Sunday, there may be an obvious reason.

NICE SEEING YOU AT DIVERS DAY
- It was a good turnout at the Aquarium of the Pacific Saturday as hundreds of divers took advantage of the "show your c-card and get in for free" offer. Hopefully many of you got a peek at the juvy Black Sea Bass in the Redondo Canyon exhibit. He's very special because he's the first one (I keep saying "he" but we have no idea yet of the sex) to ever be spawned and raised totally in captivity. And it's amazing how much he's grown just in the past few months, to where now he really does look like a miniature Black Sea Bass. We also appreciate those of you who stopped by the Chamber Day and Chamber table to chat or get more info on the upcoming event. We had a few sign-ups for Chamber Eve and sold a couple of the V.G.D (Very Generous Diver) VIP Packages. (More on that below.) But it was just nice to see folks we knew and meet some folks we didn't know, and if you were there, hopefully you had a good time too.

THE VERY GENEROUS DIVER VIP CH-EVE PACKAGE
- If you're planning on going to Chamber Eve (May 2), give some serious thought to spending another $75 and adding the V.G.D. (Very Generous Diver) Package to your ticket. It's essential a VIP ticket that gets you early access (6PM), a private lounge and bar areas, extra regular and Grand Prize Raffle tickets, a t-shirt, and free preferred close-in parking. Ideally you'll get this when you purchase your Ch-Eve ticket but you can add it in on down the road . . . as long as we don't run out. This is limited to only 150 people (we max out Ch-Eve at 500 people total) so a little less than 1/3 of the folks attending could also do the V.G.D. Package. Don't let it pass you by. And remember, it's all for a good cause which is keeping our Chamber financially healthy.

AVALON THIS COMING SATURDAY
- We've got another of our day trips to Avalon scheduled for this coming Saturday. The plan is to leave out of San Pedro on the 9AM Catalina Express, have a taxi take us over to the Park, do three dives there, and then catch the 5:30PM boat back home. $150 gets you covered for boat, taxi, tanks (don't lug them - but bring weights), and loads of fun. We've got three people already confirmed so this is a go. There is one small wrinkle in the plan and that's the weather. Right now it's looking like some heavy rain Thursday and Friday with a slight possibility of light showers on Saturday morning. But if the storm slows down or picks up intensity, that could affect our plans. So if the conditions aren't good, we wouldn't go and would figure out a re-sked date. But if everything works out, off we go. (Besides, we'll be getting wet anyhow.) So if you're interested in joining us, give us a call at 310/652-4990.

FOREIGN TRIPS ARE SELLING OUT
- Bonaire is full and we've only got one spot left for Roatan so if you're interested in a nice vacation with us this year, you need to make some choices. We can still add people to our Yap trip June 8-20, and we're trying to firm things up for Isla Mujeres (Whale Sharks) August 18-25. We haven't started planning 2019 yet but have already had one request to go back to the Maldives, so you never know. But if there's something that interests you, either this year or next, give us a call at 310/652-4990.

INTERESTING ARTICLE THAT MAY APPLY TO SOME OF YOU
- There's an on-going discussion amongst those of us who teach diving - and this has been going on for many years now - about whether it was better in the "good old days" of longer classes with more pool time and more contact with the shop and instructor, or if it's better today with an emphasis on on-line academic work and shortening of pool and ocean times in order to make things "easier" and more accessible to people who didn't want to invest the time commitment required for classes that (IMHO) were more robust. Michael Ange has written an article for X-Ray Magazine ( http://www.xray-mag.com/content/analyzing-obvious%E2%80%94its-about-anticipation
) where he discusses some of this. He was able to follow two groups of 100 divers each over a 10-year period, with one group being trained under the old more rigorous methods, and the other group more recently trained in the newer philosophies. As an instructor myself, the first thing I'd assume is that lesser-trained divers would have a higher fatality or accident rate but, and granted the sample base is very small statistically, that doesn't seem to be the case. There can be two reasons for this: Either (1) Diving is equally "safe" for both groups since the sport in generally safe and you need to do things like run out of air to kill yourself, or (2) The accident rates are similar because the group from whom you'd expect more victims doesn't dive as often or stops all together. And what Ange found was that not only was the dropout rate significantly higher among the divers trained under the newer on-line system, but that the main reason many of them dropped out was due to a lack of comfort in their skill levels and safety in the water. One dropout even commented they were "afraid I would die during every minute of my dives." That's not someone who's going to have a long-term commitment to the sport nor someone you'd likely want as your buddy. It's a fairly short article and a good read if you're interested. And it leads me into my sermon . . .


KEN'S PERSPECTIVE
- Dive shops mainly sell two things: classes and gear. Although shops certainly do trips, both local and foreign, with very few exceptions they're usually not big money-makers and a lot of times are done in the hopes that you'll buy gear, which is where the best profit margins are. In my opinion from a business perspective (and I've talked about this with trade groups for years), we've got a logical disconnect here on a number of levels. If we asked you why you wanted to get certified in the first place, no one's going to say, "So I could take a rescue class" or "So I could buy my own BC." It's likely going to be some form of "So I can commune with the fish" or something like that. So once you're certified, shops are generally trying to sell you something (more classes and gear) that's not a motivation for you. And those of you that do like the sport enough to buy your own big-ticket gear (reg/BC/computer/wetsuit - and it's estimated that only about 20-30% of people who get certified buy that stuff), the gear we sell you is generally pretty good and doesn't really wear out. So, even though gear contributes heavily to the bottom line of a store, it's not like you're buying a new BC every year or switching dive computers every 18 months or whatever, so we've sort of only got one shot at you when it's time to make a purchase. (Which is also why stores are so sensitive when you do all your research and trying things no with therm, and then buy on-line because you saved a hundred bucks.) And even knowing that a lot of people don't buy gear, many stores have limited or bottom-of-the-line (aka inexpensive) rental gear, either because they don't want to invest a lot of money in something that might detract from gear sales, or simply because they don't have the cash flow or justify an extensive rental pool that will get somewhat limited use. So in today's climate, we may not be training you as well as we used to, then we try to sell you things you don't want (another class or gear), when all you want to do is go dive and feel more comfortable underwater (which is when we say "Well if you take another class or two or three and use stuff you own, you'll get that way"). Anyhow, it's an on-going conundrum for both stores and consumers and if the dive shop you deal with either isn't meeting your needs or hasn't prepared you as well as you'd like to be, you should try to sit down and have a heart-to-heart with them and see what you can work out. I personally started diving in 1978 and fell in love with it immediately. (And I think I had a really good class experience too.) I've done over 5,000 dives all over the world in the last almost-40 years and have loved every minute of it, even the first California beach dive I did when my friend and I got pummeled by the surf, he lost a fin, and we watched our dive flag/float drift away into oblivion. It's a great sport and we hope you can enjoy it to it's fullest. End of sermon.


And that'll do it for now. Have a great week and let's go diving soon!!!
- Ken

——————————————————————
Ken Kurtis
Owner & NAUI Instructor #5936
Reef Seekers Dive Co.





s© 2018 Reef Seekers Dive Co. All Rights Reserved.