Alphabetically: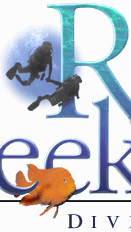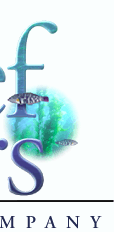 P.O. Box 634 • Beverly Hills, CA 90213

(310) 652-4990
——————————————————————————————————————————————

Follow us on Facebook by clicking this link and then choosing "LIKE":
www.facebook.com/reefseekers

———————————————————————————————————————————————
Can we keep you up-to-date on the latest news and activities?
Join our e-mailing list. Get the weekly "This Week at Reef Seekers" (TWARS)
and the monthly Reef Seekers Dive Co. four-page newsletter.
Click this link and put "Add me" in the subject line: Add me to the e-mail list
———————————————————————————————————————————————
THIS WEEK (June 25 - July 3) AT REEF SEEKERS DIVE CO.
(Please scroll down a bit for all the info, text, pictures, & links.)

BONAIRE TRIP REPORT BONAIRE PIX, SLIDESHOW, & VIDEO

2017 FOREIGN TRIP SCHEDULE
(Reef Seekers position statement on a 2017 Cuba trip)
CLICK HERE TO READ OUR MONTHLY NEWSLETTERS

CLICK FOR OUR PICTURE PAGES CLICK HERE FOR OUR FOREIGN TRIP REPORTS

DIRECTIONS TO BOATS and VETERANS PARK (REDONDO)
• • • REEF SEEKERS REPAIR DEPARTMENT • • •
Contact our repair guru Robert Stark directly at 310/947-8523
or via e-mail at ReefSeekersRepair@gmail.com
(Ask Robert about our unique concierge "Repair Pickup & Delivery Service")

SAVE 33% ON YOUR REG, OCTO, OR BC REPAIR - CLICK HERE TO FIND OUT HOW
————————————————————————————————————————————————————————————————
Want to travel??? Upcoming 2017 vacation trips:

• July 7-19 - Yap Immersion #1 (special 13-day trip featuring all that Yap has to offer) [ CAN BOOK LATE ]
• July 21-August 2 - Yap Immersion #2 (week #2 - same sked as above) [ LIMITED TO 12 DIVERS ]
• September 1-6 - Great White Sharks of Guadalupe on the Nautilus Belle Amie [ ONLY 1 SPOT LEFT ]
• November 2-12 - Fiji (SW area near Suva) on the Fiji Aggressor [ SOLD OUT!!! ]
• STARTING TO THINK ABOUT 2018 - WHERE DO YOU WANT TO GO???

GET MORE INFO ON ALL OF OUR VACATION TRIPS HERE: www.reefseekers.com/foreign_trips.html
———————————————————————————————————————————————————————————————— Upcoming local dives & classes:

• DIVE - Sat., 7/1 (this coming Saturday - maybe) - Avalon UW Park ($150)

To sign up for any of these dives, either call us at 310/652-4990 or e-mail us at kenkurtis@aol.com ————————————————————————————————————————————————————————————————
When it's this hot out, I'm REALLY glad that I can avoid it by diving . . .

YOU KNOW IT'S HOT WHEN - . . . you're thinking of how refreshing a dive through the thermocline at Redondo Canyon would be (55º or so) and even more so without a hood and maybe even in a 3mm.

AVALON WAS DIRTY/SURGY/UGLY - At least that's the report I saw on-line said. Sounds like Saturday wasn't too good although Sunday was a bit better. And they did spot a few Black Sea Bass in the Park so that's always good news. But they were talking about very limited visibility on Saturday. While we were supposed to go, a personal emergency came up so we had to cancel there trip (again - second time). There's a small outside chance (at the risk of sounding like Chicken Little) that we may try to go back this coming Saturday, July 1. If you're interested, let me know at 310/652-4990. 50/50 at this point and some of this may be based on where I am overall in terms of packing and organization given that we leave for the Yap Immersion trip (Group 1) on July 7.

VOLATILE AIRFARES - Speaking of Yap, as you know I've said we can add people late (which we can still do) so I've been keeping an eye on airfares. One of the problems is that the ONLY way to get into Yap is on United so you're pretty much locked into LAX-HNL-GUM-YAP. I think the best we've ever seen this fare - and this was more than five years ago - was $1,333. This year, it was pricing out at $2,022 for quite some time. But I've been keeping an eye on it for the past few weeks and watched to go to $2,200, then back down to $2,022, then to $2,400 and now to $2,500. The problem, and this is how they get you on the pricing models they use, is that the GUM-YAP leg (which is only 90 minutes) only has Business Class available. So that bumps up the entire fare by a couple of hundred bucks. Very aggravating. By the same token, I got a note from Bill Acker suggesting we look in going through Manila, because they (Manta Ray Bay Hotel & Resort) have a contracted/fixed rate from Manila to Yap for $600. So here's where it gets REALLY annoying. I saw a one-way United fare into Manila for $343 which was routed through Tokyo and Guam (LAX-NRT-GUM-MNL). So I thought, "Great!! I'll book it as segments and just stop in Guam to connect to the GUM-YAP flight." You can do that, but then the fare goes UP to $1,400. So basically, by using less of United's gas and taking one less flight, they charge you more. But it absolutely pays to sometimes do these in segments. I remember last year for the Yap trip, which included a week in Palau (ROR), it was around $2,400 if you just typed in "LAX-ROR". But when you did "Multi-city" and did it leg by leg by leg, the price dropped by $500. So when you're booking airfare on your own, don't assume that the first thing you see is going to be the best price. It pays to play around on the airline's website.

NITROX ANYONE??? - As part of this Yap trip, I'm offering Nitrox classes to anyone needing it and we're doing that this coming Tuesday, June 27, at my place in Westwood (aka Reef Seekers West). This is the NAUI class that goes through everything but the dives and makes you nitrox-qualified which allows you to use the gas (since the main thing in understanding the gas and analyzing it). We should be able to knock this out in one evening (Lecture and written test) and can add non-Yap people in addition to the Yapsters. So if you're interested in getting nitrox-certified, or you're already certified but need a little refresher training, give us a call at 310/652-4990 and let's add you in. (I've also got some study materials that I'll want to send you.) We're going to start around 6PM and should have plenty of time to cover all the lecture and do the written test.

OCEANIC PROPLUS-X COMPUTER - Many of you know I've long been a fan of the Oceanic Proplus line of computers. They've been my own personal computer of choice since the original Proplus and then the 2 and now the 3. Now there's the Proplus-X. It doesn't replace the Proplus3 but is in addition to it. The new Proplus-X is similar, both in look and price, to the Atomic Cobalt. These units go beyond a traditional air-integrated unit by having selectable algorithms, a digital compass built-in, downloadable (Bluetooth 4.0), rechargeable, and has a very bright TFT screen. You can read more about this with this link: https://www.oceanicworldwide.com/us/computers/proplus-x/. The reason I mention all of this is that we are still an Oceanic dealer and if you'd be interested in obtaining one of these gems, we can help. Here's a picture as well:



UPLIFTING THOUGHT - As you may recall, I was quite delighted to share with you the news of my golfing hole-in-one three weeks ago. So I was looking forward this past Saturday to again playing the same course. But it was "one of those days" where I was not only playing badly, but playing so badly and getting so frustrated that I walked off the course after only seven holes. (Plus I had some other things that I wanted to do and that didn't help my mood either.) I was also scheduled to play Sunday and figured it couldn't get much worse. I was happy that I played a little better than Saturday (but not at my usual level). However, we were paired with a family of three (father. mother, son) who, while they were very nice and pleasant, have to be the worst golfers I've ever seen in my life both with their mechanics and their results. A lot of times, their "good" drives were worm-burners that went about 30 yards. And then they'd step up and hit another 30-yarder. (They definitely had spunk and perseverance though.) And the point this is that when you think you stink to high heaven and it's ruining your life, realize that there's a pretty good chance there's someone out there that stinks worse than you do, so get over yourself, pull yourself up by the bootstraps, and life goes on. That's your uplifting thought for the week.

And that'll do it for now. Have a great week and let's go diving soon (maybe even THIS Saturday).

- Ken
—————————————————
Ken Kurtis
Owner & NAUI Instructor #5936
Reef Seekers Dive Co.


s© 2017 Reef Seekers Dive Co. All Rights Reserved.