Alphabetically: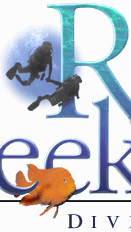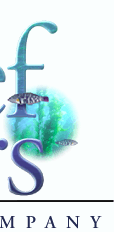 P.O. Box 634 • Beverly Hills, CA 90213

(310) 652-4990
——————————————————————————————————————————————

Follow us on Facebook by clicking this link and then choosing "LIKE":
www.facebook.com/reefseekers

———————————————————————————————————————————————
Can we keep you up-to-date on the latest news and activities?
Join our e-mailing list. Get the weekly "This Week at Reef Seekers" (TWARS)
and the monthly Reef Seekers Dive Co. four-page newsletter.
Click this link and put "Add me" in the subject line: Add me to the e-mail list
———————————————————————————————————————————————
THIS WEEK (November 22-29) AT REEF SEEKERS DIVE CO.

(Please scroll down a bit for all the info, text, pictures, & links.)

>>>> 2021 FOREIGN TRIP SCHEDULE (updated) <<<<
2020 LOCAL DIVES & CLASS SCHEDULE
CLICK HERE TO READ OUR MONTHLY NEWSLETTERS

CLICK FOR OUR PICTURE PAGES CLICK HERE FOR OUR FOREIGN TRIP REPORTS

DIRECTIONS TO BOATS and VETERANS PARK (REDONDO)
• • • REEF SEEKERS REPAIR DEPARTMENT • • •
Contact our repair guru Robert Stark directly at 310/947-8523
or via e-mail at ReefSeekersRepair@gmail.com
(Ask Robert about our unique concierge "Repair Pickup & Delivery Service")

SAVE 33% ON YOUR REG, OCTO, OR BC REPAIR - CLICK HERE TO FIND OUT HOW
—————————————————————————————————————————————————————————————

JFK, Bioluminesence, COVID, and more
(please scroll down for details)
NOVEMBER 22 HAS SPECIAL MEANING
- Most people older than 57 know exactly where they were and what they were doing on this day in 1963 when we heard that President Kennedy had been shot and then died shortly after that. (I had the day off from school and was home reading
MAD Magazine
when my dad called from work with the news.) Certain historical moments - Kennedy assassination, Challenger explosion, John Lennon murdered, 9-11, Sandy Hook shootings - sear in your brain and produce indelible memories. Today, for many of us, is one of those days.
LOCAL CONDITIONS
- Sounds like it depends who you talk to. We were going to think about diving Vets this past Saturday but decided to cancel after seeing the surf was up a bit on Friday and hearing reports of green water (algae bloom) over much of Santa Monica Bay. Of course, it turned out to be a beautiful day. Buck went with some students and had 15-20' vis, water in the 60º range, and minimal surf. C'est la vie. I've been hearing mixed reports from Catalina. Sounds like the Avalon Underwater Park is getting better but the West End was somewhat murky. But it also goes to show that conditions can change for better or worse depending on where you are.
COVID CASES CONTINUE TO CLIMB
- It's unclear right now as to how this will affect businesses overall and specifically diving. If we go back into some sort of lockdown or closure of non-essential businesses, that will likely have an impact on us in terms of beach access, boat dives, and likely dive shops as well. The key metric is keeping an eye on the daily new COVID cases in the county. The magic number (7-day floating average) appears to be 4,000 and that's pretty much almost where we are right now. The good news is that the daily number for Sunday went way down (to 2,718 new cases - still way too high) but the positivity rate continues to climb (currently 6.1% - it was around 3.1% not too long ago) as do the hospitalizations. I know it gets old but mask/distance/wash are the magic words to make all of this go away. But I fear that, human nature being what it is, until the vaccine can be widely distributed, things won't change much. The irony in all of this is that there's a large enough segment of the populace complaining that enough is enough and refusing to comply with mitigation measures, and that they refuse to comply is the main driver in why those measures have to stay in place. You can check out the L.A. County daily numbers and trends through this website:
L.A. COUNTY COVID NUMBERS
.
BIOLUMINESENCE OF THE SEA
- You've seen it at night certainly. (One gal who used to dive with us referred to it as "Diving with the pixies.") When I did my
Alvin
dive in 1996, we saw it below 600 feet as we continued down to depth. And now researchers are seeing even more wonderful and bizarre examples of bioluminesence at depth. It certainly makes sense that that would be a useful tool in a region where sunlight never penetrates. But the cool thing is that as technology advances and cameras get better, we can now see things that we couldn't see before. Here's an article about that:
THE GLOWING SEA
.
WE'RE FULL ON OUR SOCORRO TRIP
- We now have all the slots full on our hoped-for Socorro trip January 14-22. The only other trip on the books right now is the postponed Bonaire trip, which is now set for May 29 - June 5. But until we get the COVID situation under better control, and that seems to mean a vaccine available worldwide, it doesn't make sense to schedule trips, take your money, and then just postpone everything. Fingers crossed for Socorro (the last week or two has made us a bit nervous as does the inevitable post-holiday COVID surge). I'm fairly confident Bonaire will be doable. But we shall see.
SPEAKING OF SOCORRO
- Nothing like getting what I've called the "Socorro Surprise" from the Mexican government. Last week, they abruptly announced that they're raising the marine park fees For both Socorro and Guadalupe from a little over $100/trip to $75/person/day, or around $400. To their credit, Nautilus Liveaboards is giving everyone an equal on-board credit good for nitrox, rentals, t-shirts, or carry-over to a future trip within a year. While that's commendable, shame on the Mexican government for such a move on short notice.
SPEAKING OF TRAVELING/FLYING
- Some tips from CNN, especially if you're going anywhere by air for the upcoming holiday:
FLYING IN THE COVID ERA
.
HAVE A GREAT THANKSGIVING
- Whatever you're doing, do it as safely as you can and remember that a number of studies have shown that spread opportunities are increased during meals when we're likely to have masks off and be talking to others. Be aware and be safe.
Have a great week, wear your mask, wash your hands, and let's go diving soon.
————————
Ken Kurtis
Owner - Reef Seekers Dive Co.
NAUI Instructor #5936



© 2020 Reef Seekers Dive Co. All Rights Reserved.