Alphabetically: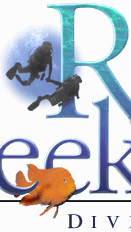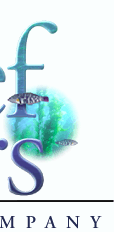 P.O. Box 634 • Beverly Hills, CA 90213

(310) 652-4990
——————————————————————————————————————————————

Follow us on Facebook by clicking this link and then choosing "LIKE":
www.facebook.com/reefseekers

———————————————————————————————————————————————
Can we keep you up-to-date on the latest news and activities?
Join our e-mailing list. Get the weekly "This Week at Reef Seekers" (TWARS)
and the monthly Reef Seekers Dive Co. four-page newsletter.
Click this link and put "Add me" in the subject line: Add me to the e-mail list
———————————————————————————————————————————————
THIS WEEK (August 18-25) AT REEF SEEKERS DIVE CO.

(Please scroll down a bit for all the info, text, pictures, & links.)

NEW!!! -----> INDO 2019 TRIP REPORT INDO 2019 PIX + SMUGMUG & VIDEO LINKS

2019 FOREIGN TRIP SCHEDULE
2019 LOCAL DIVES & CLASS SCHEDULE
CLICK HERE TO READ OUR MONTHLY NEWSLETTERS

CLICK FOR OUR PICTURE PAGES CLICK HERE FOR OUR FOREIGN TRIP REPORTS

DIRECTIONS TO BOATS and VETERANS PARK (REDONDO)
• • • REEF SEEKERS REPAIR DEPARTMENT • • •
Contact our repair guru Robert Stark directly at 310/947-8523
or via e-mail at ReefSeekersRepair@gmail.com
(Ask Robert about our unique concierge "Repair Pickup & Delivery Service")

SAVE 33% ON YOUR REG, OCTO, OR BC REPAIR - CLICK HERE TO FIND OUT HOW
——————————————————————————————————————————————————————————————
Want to travel??? Upcoming 2019 vacation trips:

• Maldives - October 12-24 (SOLD OUT!!!)
• Sea of Cortez (Cabo Pulmo) - December 4-10 (SOLD OUT AGAIN!!!)

START THINKING ABOUT 2020 . . .

GET MORE INFO ON ALL OF OUR VACATION TRIPS HERE: http://www.reefseekers.com/foreign_trips.html
———————————————————————————————————————————————————————————
Upcoming local dives & classes:

• Thu., September 5 - Redondo/Vets Park - Night Dive ($25 - single-tank dive)

• Sat.,
September 14 - Redondo/Vets Park -
Beach dive ($25 - single-tank dive)

• Sat.,
September 21 - Catalina Express
- Avalon Underwater Park ($150 - 3dives)
• Wed., September 25 - CLASS - Fish ID (Reef Seekers Westwood - $25)
To sign up for any of these dives, either call us at 310/652-4990 or e-mail us at kenkurtis@aol.com
———————————————————————————————————————————————————————————
This was a great weekend to be out on the water . . .

VARIOUS CONDITION REPORTS - A group on the Cee Ray was reporting decent conditions at Catalina. Michelle Hoalton was out at Santa Barbara and estimates the viz at around 75' or so with water temps just above or below 60º depending on where you were in the water column (and posted the fab kelp/Garibaldi photo you see below). It was certainly flat up and down the coast as you can see from the right-hand pix of Redondo Saturday late-morning. Michael Francisco reports really nice conditions on the wreck of the Olympic. But there were reports from the Laguna area of limited viz and even some surge and big rollers. It's amazing what a few miles here or there can do to change conditions. I remember one time years ago (MANY years ago), we drove down to Laguna to dive what was then called Scotchman's Cove and it was undiveable. Went back up the coast and encountered the same conditions along the way. But once we got up to Palos Verdes, because of the swell direction and the protection the PV Peninsula affords it, Malaga Cove was flat calm and fairly clean so we had a lovely dive. So just because one spot is bad (or good), it doesn't mean that everything else will be the same.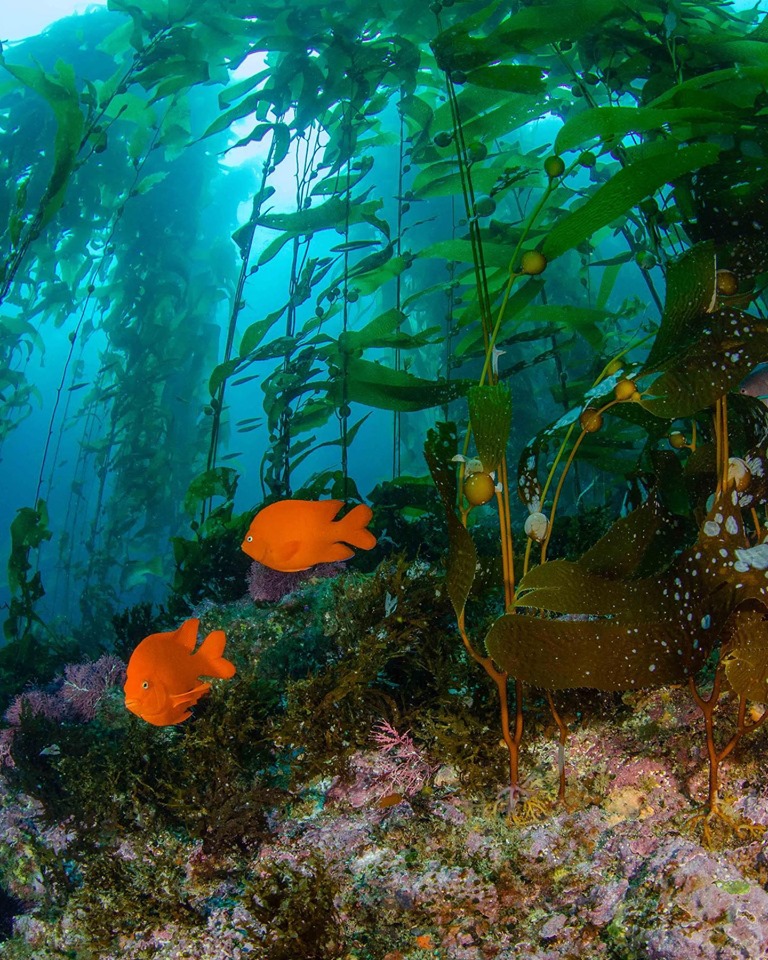 --


SCHEDULE CHANGES REMINDER- Just a quick reminder that we've flipped destinations for September 14 & 21. The 14th will now be the Redondo/Vets beach dive and the 21st will now be the day trip to Avalon.

FISH "SING" IN THE MORNING - It's well-known that some species of monkey (Howlers for example) routinely sing to each other at certain times of the day. It's also known that whales sing to each other as well. Now add "regular" species of fish as well, and it seems that they have a routine of doing it in the morning and then again at dusk. Researchers in Perth, Australia, identified seven distinct fish choruses which happened at dawn and dusk. Sometimes, it was just a single fish vocalizing, others times there were multiple fish doing it. But they say monitoring these type of behaviors - these were recorded by submerged noise loggers - gives them a better idea of the health of a given reef. You can read a bit more about it and hear some of the "song" through this link: AUSTRALIAN FISH SINGING. And if any of you work for a record label and sign the fish to a deal, Id like a finders fee please.

YAPPING ABOUT YAP TUESDAY NIGHT - It's among my favorite things to do. I'll be giving a lecture on Yap ("Journey to the Island of Yap" - how's THAT for a clever title) on Tuesday night at the Aquarium of the Pacific as part of their lecture series. It's open to the public for a whopping $5, free for Aquarium members, seniors age 62 and up, teachers, and students with valid ID and advanced reservations. The lecture starts at 7PM and we'll have you out of there a little after 8PM. If you can't make it down to Long Beach, you can also watch the lecture for free on-line as it will be live-streamed over YouTube through this link: KEN'S YAP LECTURE. Hope to see you there or be seen by you at home.

STILL PONDERING 2020 TRIPS - I've talked with a few folks about a return to Socorro (aka the Revillagigedo Islands) as well as Yap, Bonaire, maybe Cayman (which I mentioned last week), and I'd like to get a group to go back to Isla Mujeres for the Whale Sharks. I am hoping to start nailing down some dates in the next few weeks although I've also got to work things about a couple of personal trips I have planned for January and June. So still a work-in-progress and still time to weigh in with a wish list.

HAPPY B-DAY BUCK!!! - We think we've known each other for over 30 years (probably back to before he owned Marina del Rey Divers) but it was very nice to spend a little time with R.A. Buck this afternoon as many of his friends got together to fete him on his actual 75th birthday. Best of all, we were all waiting in his home (our cover story for the police was that we were invited) when husband Chris brought him back from a last-minute shopping trip. So he really was surprised and swore he knew nothing of the plan. Chris also took pity on him and only made him blow out a "7" and a "5" on Buck's gluten-free birthday cupcakes. If you'd like to wish him a belated, since many of you either were taught by him or simply knew him during the years he worked for us at Reef Seekers, you can e-mail him at rainbowdive@sbcglobal.net . Happy b-day Buck and many more to come.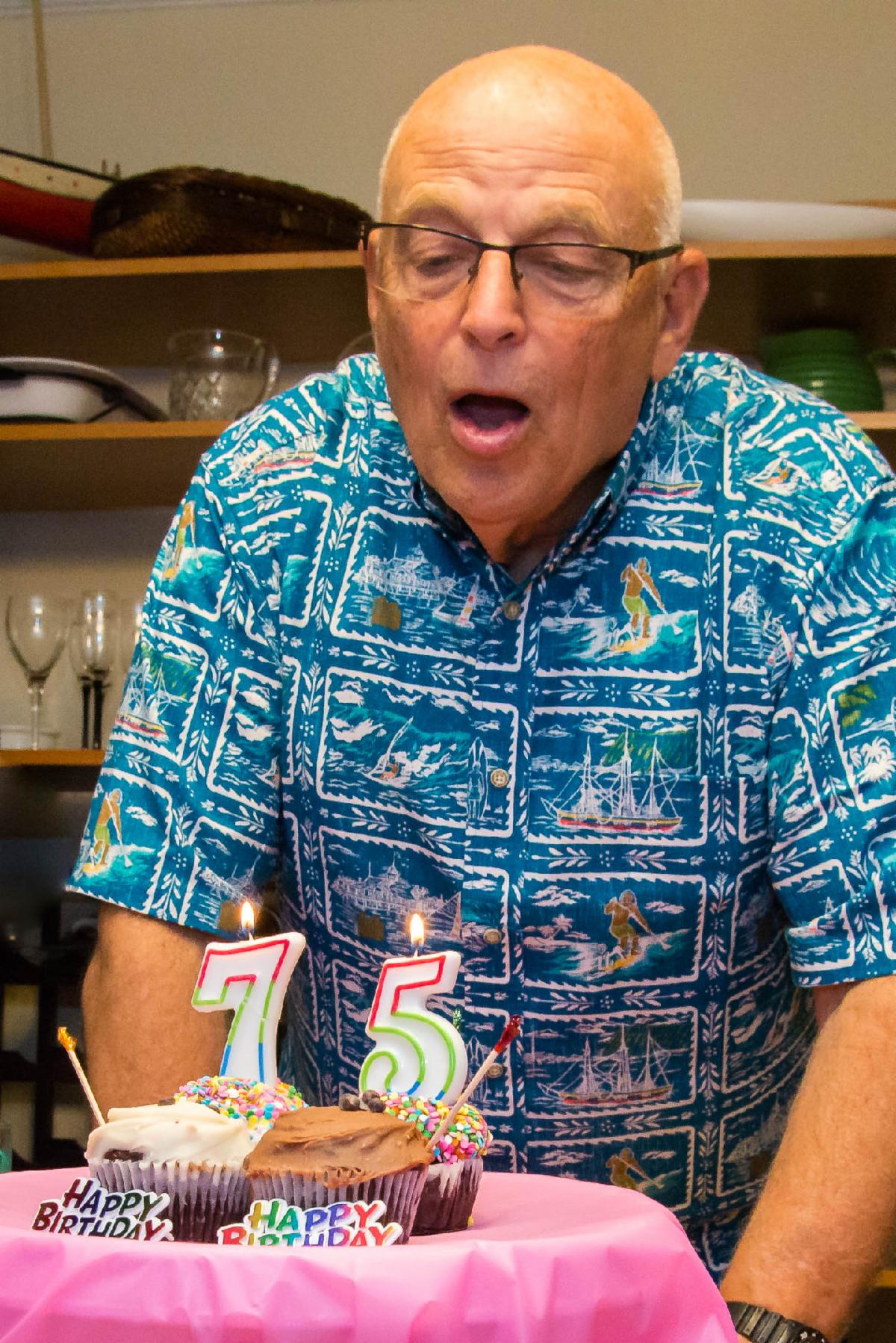 And that'll do it for now. Have a great week and let's go diving soon!!!
- Ken

————————
Ken Kurtis
Owner - Reef Seekers Dive Co.
NAUI Instructor #5936



s© 2019 Reef Seekers Dive Co. All Rights Reserved.