Alphabetically: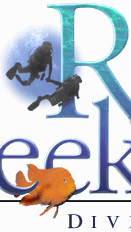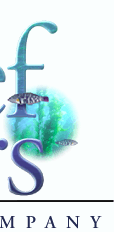 P.O. Box 634 • Beverly Hills, CA 90213

(310) 652-4990
——————————————————————————————————————————————

Follow us on Facebook by clicking this link and then choosing "LIKE":
www.facebook.com/reefseekers

———————————————————————————————————————————————
Can we keep you up-to-date on the latest news and activities?
Join our e-mailing list. Get the weekly "This Week at Reef Seekers" (TWARS)
and the monthly Reef Seekers Dive Co. four-page newsletter.
Click this link and put "Add me" in the subject line: Add me to the e-mail list
———————————————————————————————————————————————
THIS WEEK (January 20-27) AT REEF SEEKERS DIVE CO.

(Please scroll down a bit for all the info, text, pictures, & links.)

NEW ---> EASTER ISLAND 2019 TRIP REPORT

NEW ---> EASTER ISLAND 2019 PIX & SMUGMUG LINK

2019 FOREIGN TRIP SCHEDULE

2019 LOCAL DIVES & CLASS SCHEDULE

CLICK HERE TO READ OUR MONTHLY NEWSLETTERS

CLICK FOR OUR PICTURE PAGES CLICK HERE FOR OUR FOREIGN TRIP REPORTS

DIRECTIONS TO BOATS and VETERANS PARK (REDONDO)

• • • REEF SEEKERS REPAIR DEPARTMENT • • •
Contact our repair guru Robert Stark directly at 310/947-8523
or via e-mail at ReefSeekersRepair@gmail.com
(Ask Robert about our unique concierge "Repair Pickup & Delivery Service")

SAVE 33% ON YOUR REG, OCTO, OR BC REPAIR - CLICK HERE TO FIND OUT HOW

——————————————————————————————————————————————————————————————
Want to travel??? Upcoming 2019 vacation trips:

• Easter Island - January 5-13 (READ THE TRIP REPORT - SEE THE PIX)
• Yap Immersion - March 11-24 (3 CONFIRMED ALREADY - who wants to see some mantas???)
• Bonaire - Mid-May (exact dates TBA)
• Indonesia - July 6-19 (Murex in Manado - 5 going so far)
• Whale Shark congregation at Isla Mujeres - August
• Maldives - October 12-24 (CONFIRMED - ONLY 2 SPOTS LEFT)
• Sea of Cortez (Cabo Pulmo) - December 4-10 (SOLD OUT!!!)

GET MORE INFO ON ALL OF OUR VACATION TRIPS HERE: http://www.reefseekers.com/foreign_trips.html
———————————————————————————————————————————————————————————
Upcoming local dives & classes:

• Thu., Jan. 24- CLASS - Photo Workshop ($25 - PLEASE NOTE DATE CHANGE)
• Sat., Jan. 26 - Catalina Express - Avalon Underwater Park ($150 - three dives)
• Sat., Feb. 9 - Redondo - Beach Dive (single tank - $25)
• Thu., Feb. 14 - Redondo - Squid Dive (FREE!!)
• Sat., Feb. 23 - Catalina Express - Avalon Underwater Cleanup ($150)
• Wed., Feb. 27 - CLASS - NAUI Nitrox ($75)

To sign up for any of these dives, either call us at 310/652-4990 or e-mail us at kenkurtis@aol.com
———————————————————————————————————————————————————————————
Wow!!!! If you're a football fan, you know what I mean. And congrats to the Rams . . .

EASTER ISLAND TRIP REPORT AND PIX - In case you missed the e-mail on Friday, the trip report and the pictures from our Easter Island trip are now posted and available. Really interesting and unique trip, not only from the diving standpoint but also what we see on land with the Moai and the entire history of the place. Here are the links:
TRIP REPORT - http://www.reefseekers.com/PIXPAGES/Easter%20Island%202019/Easter%20island%202019%20trip%20report.html
PICTURES (ABOVE & BELOW) - https://kenkurtis.smugmug.com/DIVE-TRIP-PHOTOS-ALL/2019-DIVE-TRIPS/EASTER-ISLAND-JANUARY-2019/

SECRETS OF EASTER ISLAND REVEALED - There's long been debate about a lot of aspects of the Moai and what they meant, why they were erected, etc. But my buddy Rick Heydel in Nashville may have stumbled on a graphic that reveals their true purpose:



PHOTO WORKSHOP DATE CHANGE - Please note that this week's Photo Workshop, originally scheduled for Wednesday, has been moved to Thursday evening due to a schedule conflict that I have. If you're interested, you can sign up by either replying to this e-mail, or by calling us at 310/652-4990.

CORALS AND DIVERSITY - Alan Wald forwards us and interesting article we'd like to share with you about corals and diversity. The short version (the study was done on a reef in Fiji) is that corals seems to thrive better when there are many species of coral competing for space. This is also very interesting when applied to Easter Island, where two species of coral - which looks to be very healthy and expansive - make up about 80% of the reefs. But its an interesting theory and a good read if you're curious: https://www.pbs.org/wgbh/nova/article/corals-thrive-diversity/ .

CORAL GROWTH IN 8 YEARS - Speaking of coral growth, we usually say that corals grow at a rate of about 1-2 inches per year. It was eight years ago that we first visited Easter island, so if there were any specific areas we could look at, we could see if the coral really did grow 8-16 inches since we were there last. And fortunately, we know that the cement fake Moai that's underwater in the harbor isn't going anywhere so it was interesting to see what it looked like in 2011 and compare to what it looks like now in 2019. The 2008 shot is on the left and the 2019 is on the right. And you can absolutely see what a difference eight years makes, and how they rate-of-growth estimate is fairly accurate.



AVALON CLEANUP REMINDER - Save the date: Saturday, February 23. We're all set and have reserved our spots at the Green Pier station. If you 'd like to sign up to join us, you can do it through the Cleanup website (and just choose Reef Seekers as your group) or you can call us directly at 310/652-4990. Either way, hope to see you there.

AVALON TRIP THIS COMING SATURDAY - I'll also slip in a quick reminder that we have an Avalon day trip scheduled for this coming Saturday. I may need to shift the timing a bit and leave early, most likely out of Long Beach so I can com e back early because I have a thing that evening, but we'll play it by ear and see what's what. If you're interested, call us at 310/652-4990.

TRIP REMINDERS - Also want to get in a reminder about two upcoming trips. The first is Yap - and our fabulous 10-day "Yap Immersion" version which includes classes and workshops as well as the diving. That's happening March 11-24. And we're also setting the final details for our return to Indonesia and our good friends at Murex resort in Sulawesi. That one is set for July 6-18. Call us at 310/652-4990 for any questions or to snag a spot for yourself.

And that'll do it for now. Have a great week and let's go diving soon.

- Ken
——————————
Ken Kurtis
Owner & NAUI Instructor #5936
Reef Seekers Dive Co.





s© 2019 Reef Seekers Dive Co. All Rights Reserved.