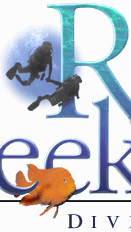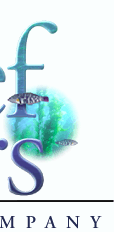 P.O. Box 634 • Beverly Hills, CA 90213

(310) 652-4990
——————————————————————————————————————————————

Follow us on Facebook by clicking this link and then choosing "LIKE":
www.facebook.com/reefseekers

———————————————————————————————————————————————
Can we keep you up-to-date on the latest news and activities?
Join our e-mailing list. Get the weekly "This Week at Reef Seekers" (TWARS)
and the monthly Reef Seekers Dive Co. four-page newsletter.
Click this link and put "Add me" in the subject line: Add me to the e-mail list
———————————————————————————————————————————————
THIS WEEK (April 22-29) AT REEF SEEKERS DIVE CO.

(Please scroll down a bit for all the info, text, pictures, & links.)
2018 LOCAL DIVES & CLASS SCHEDULE
CLICK HERE TO READ OUR MONTHLY NEWSLETTERS

CLICK FOR OUR PICTURE PAGES CLICK HERE FOR OUR FOREIGN TRIP REPORTS

DIRECTIONS TO BOATS and VETERANS PARK (REDONDO)
• • • REEF SEEKERS REPAIR DEPARTMENT • • •
Contact our repair guru Robert Stark directly at 310/947-8523
or via e-mail at ReefSeekersRepair@gmail.com
(Ask Robert about our unique concierge "Repair Pickup & Delivery Service")

SAVE 33% ON YOUR REG, OCTO, OR BC REPAIR - CLICK HERE TO FIND OUT HOW
————————————————————————————————————————————————————————————————
Want to travel??? Upcoming 2018 vacation trips:

• April 14-21 - Bonaire (WE JUST GOT BACK!!!)
• June 8-20 - Yap Immersion (7 going - room for a few more)
• August 18-25 - Isla Mujeres (Whale Sharks, Cancun Underwater Museum, Cenotes)
Upcoming local dives & classes:

• Sat., Apr. 28 - Catalina Express - Underwater Park ($150)
• Wed., May 2 - CHAMBER DAY & EVE - PLEASE SUPPORT THE CATALINA HYPERBARIC CHAMBER
• Thu., May 10 - Redondo - Night Dive (FREE!!!)
• Sat., May 19 - Catalina Express - Avalon Underwater Park ($150)
• Thu., May 24 - CLASS - NAUI Nitrox ($25)

To sign up for any of these dives, either call us at 310/652-4990 or e-mail us at kenkurtis@aol.com
———————————————————————————————————————————————————————————
We're back with many stories to share . . .

BACK FROM BONAIRE
- We left Bonaire Saturday afternoon (plane was delayed one hour due to a mechanical problem), overnighted in Newark (which was the original plan, having nothing to do with the delay), and left Newark Sunday morning at 9AM, arriving at LAX just before Noon. We had a really nice week in Bonaire, but there were some unusual conditions which affected things. Mostly that was wind, as it was generally twice as windy as normal. Winds were running 20-30mph rather than the usual 10mph gentle trade-wind breezes we were expecting. This made for an especially interesting dive at Rappel, which you can read all about in the trip report (which will be available later on this week). We also had a great encounter with a quartet of squid and made a lot of really nice dives.


WANT SOME PIX???
- I posted a "Top 10 Daily Pix" each day and if you'd like to see some of those, here's the link to my SmugMug page:
https://kenkurtis.smugmug.com/DIVE-TRIP-PHOTOS-ALL/2018-DIVE-TRIPS/A-TASTE-OF-BONAIRE-2018-DAILY-TOP-10-PIX
. Choose whatever day or days you want to see and it'll display that day as a collage. You can click on any individual picture for a larger image. I don't know why the days display in the seemingly random order that they do but is what it is. I think you'll be able to figure out what's what.
GLOVES IN BONAIRE
- As you may know, Bonaire's Marine Park has long had a no-gloves policy to keep people from grabbing on to the reef to steady themselves. Usually in the past if you REALLY needed to wear gloves, it was no big deal. Well, now it's a much bigger deal. I'll talk about this more in the trip report but you literally have to have a doctor's prescription/note saying that you're medically required to wear gloves, and the park authority (STINAPA) has to issue you a letter granting you permission to do so. No letter, no gloves. More specific hoops to jump through than in the past.


CHAMBER DAY/EVE IS RIGHT AROUND THE CORNER
- We're about a week and a half away from this annual event and we still need YOUR support. Please try to sign up for a boat, the Flying Dutchman, Chamber Eve (we still have a couple of seas at the Reef Seekers table), or make a direct donation through the Chamber Challenge. We've still got a ways to go but we've got time to get there and can only do it with your help.


WE SAW THE STANLEY CUP SUNDAY MORNING (SORT OF)
- We were standing outside the Newark Airport Marriott waiting for the shuttle to take us to the United terminal, when out of the hotel doors came a man pushing a large black trunk on wheels. I noticed the guy happened to be wearing an official-looking NHL jacket and I had an inkling as to what was inside the case. So I said to him, "Is that the Stanley Cup you have inside there?" And he said, "As a matter of fact, it is." We chatted a bit after I mentioned that I had hoisted the Cup one year when I was MCing the Revlon Run/Walk (see pix below). The NHL is really good about getting the Cup out and about. The Stanley Cup even has its own Twitter feed (
https://twitter.com/stanleycup411?lang=en
) as well as there's an app that let's you track the location of the Cup in relation to you (
https://itunes.apple.com/app/wheres-the-cup/id418760671?mt=8
). If you're a hockey fan (let alone one who's mourning the Kings &/or Ducks getting swept), these are important things to know.
And that'll do it for now. Have a great week and let's go diving soon!!!
——————————————————————
Ken Kurtis
Owner & NAUI Instructor #5936
Reef Seekers Dive Co.



s© 2018 Reef Seekers Dive Co. All Rights Reserved.