• • • REEF SEEKERS REPAIR DEPARTMENT • • •
Contact our repair guru Robert Stark directly at 310/947-8523
or via e-mail at ReefSeekersRepair@gmail.com
(Ask Robert about our unique concierge "Repair Pickup & Delivery Service")

SAVE 33% ON YOUR REG, OCTO, OR BC REPAIR - CLICK HERE TO FIND OUT HOW
————————————————————————————————————————————————————————————————
Want to travel??? Upcoming 2015 vacation trips:

• July 31-August 5 - Great White Sharks at Guadalupe Island aboard the Belle Amie [SOLD OUT - WE'RE DOWN THERE NOW!!!]
• October 21-26 - Great White Sharks at Guadalupe Island aboard the Nautilus Explorer (four spots available on this trip)
• December 1-13 - Red Sea Aggressor (southern route - includes possibility of snorkeling with dolphins) plus 2 days in Cairo [SOLD OUT]
• Working on 2016 dates and destinations

GET MORE INFO ON ALL OF OUR VACATION TRIPS HERE: www.reefseekers.com/foreign_trips.html
————————————————————————————————————————————————————————————————
WE'RE DIVING WITH GREAT WHITE SHARKS AT GUADALUPE ISLAND ON THE NAUTILUS BELLE AMIE AND WILL NOT BE ABLE TO UPDATE THIS WEBSITE UNTIL AUGUST 10. BUT WE MAY HAVE INTERNET ACCESS TO POST PICTURES SO BE SURE TO CHECK OUT OUR FACEBOOK AND SMUGMUG PAGES
Nothing like a 43-hour journey to get home to cap your week . . .

WE'RE BACK FROM INDONESIA - As you may have noticed from the posts while we were gone, we had a really great time on our trip back to Murex Dive Resort in Manado, Indonesia. I'm finalizing the pictures and trip report right now and should have those done tomorrow and will send you a separate e-mail with some links for those interested in the stories &/or the pictures. If you're a photogrpaher, Indonesia is a target-rich envrionement. Make sure you bring a big card for your camera. Lots of good opportunities. Also some difficult shooting situations with some mild-to-moderate currents and the ever-present danger of backscatter on the muck dives from the sandy bottom. (There's nothing more frustrating as a photog than lining up a great shot and glancing up to see a wall of silt headed your way from a misdirected fin kick.) We were able to do 25 dives overall, had a great time with our regaulr DM Basrah Tan, got to spend some time and Danny Charlton & Angelique Batuna who now own and run the place (and even got to do a night dive with Danny), and even the long journey home didn't daunt our spirits. It's 43 hours because it includes a 16-hour overnight in Singapore but we were able to book rooms at the Transit Hotel which is inside security and there's plenty of restaurants there (we actually had dinner at there Hard Rock Cafe Chaingi Airport). And I love flying the A380, even in economy, so that's makes the long flight home more bearable.

TEASER PIX - As I said, I'm in the process of uploading the slide show shots to SmugMug (takes a while and the D750 - which worked GREAT - produces bigger files than the D200 did so it takes longer to assemble everything) but in the meantime, here are the three that I think are my favorites. The first is a Red-breasted Wrasse and I've just always loved the coloration as well as admired their front teeth. The second is a Blue-Ringed Octopus, one of the most venomous creatures on the planet (so don't try to give it a kiss) and much smaller than you would expect, coming in around two inches or so. The third is a Pygmy Seahorse which is a degree-of-difficulty shot in that you definitely need your guide to find one (they're only about 1/4" long) and then he has to be on the right part of the fan and you need the right lens, etc., etc. So here's three to whet your appetite for what's to come: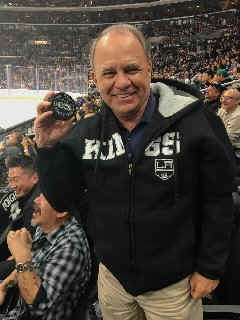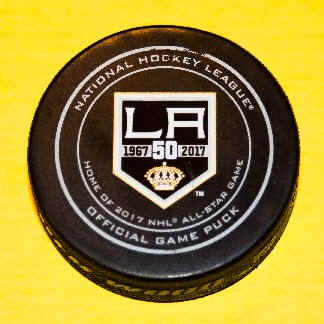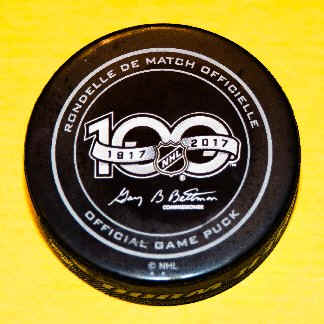 LEAVING AGAIN FRIDAY
- No sooner do we return home than we turn right around and depart again on Friday for the first of our two Guadalupe Great White Shark trips. This one's on the Nautilus
Belle Amie
which is actually at Guadalupe right now on their first trip of the season. Besides being a new adventure and besides never having seen a GWS in the water before, it's going to be an exciting adventure. I even got a new 18-35mm lens (which worked fabulously in Indo) with hopes that we'll be getting some teeth marks on our cages. The other cool thing is that
Belle Amie
has FIVE cages on board, three of which are submerged, so it's a lot of opportunity for underwater shots. And this almost feels like a local trip because we're going to drive down to San Diego Friday afternoon, then take a chartered bus to Ensenada, get on the boat, and go. It's a full-day steam to get out there (I think Guadalupe is about 250 miles south of Ensenada) so we won't start diving until Sunday. But we'll get three days of diving in, generally 7AM-5PM, and hopefully will have some photos to share with you upon our return.
NO INTERNET ON THE BOAT
- If we get lucky, perhaps I can find a stray satellite, cell, or Wi-Fi signal while at Guadalupe but I doubt it. That means no TWARS next Monday morning (I can hear all the sobbing already) but rest assured you'll have a newsletter at the end of the week so all will not be lost.
EL NINO COMING?
- We keep thinking of El Nino as being a blessing for our drought-starved lands but there may be a downside to it as well. While it seems more and more likely each month that a strong El Nino may be setting up, while we may think of it as good news, it may not be good news for Hawaii and some other Pacific Islands because the concern is that the increased water temps will cause a major coral bleaching episode. If you'd like to read more about it, use this link to Dr. Jeff Masters on Weather Underground (thanks to Ken Niles for the heads-up):
http://www.wunderground.com/blog/JeffMasters/comment.html?entrynum=3053
.
SHARKS LIKE TO ROAM
- There was a very interesting article in Sunday's
L.A. Times
about a group that's tagging sharks and then studying their movements over long periods of time so as to better understand migration patterns and perhaps have better input into decisions about closing off areas to fishing (or not) for the betterment of the various shark species. Most amazing that they tracked a Shortfin Mako who has logged 11,000 miles in the last year. If you want to read the entire article, here's the link:
http://www.latimes.com/nation/la-na-tracking-sharks-20150726-story.html
.
And that'll do it for now. Have a great week and let's go diving soon!!!
- Ken
—————————————————
Ken Kurtis
Owner, Reef Seekers Dive Co.


s© 2015 Reef Seekers Dive Co. All Rights Reserved.