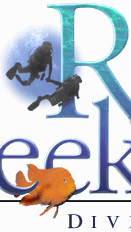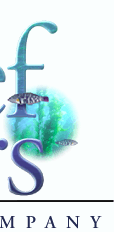 P.O. Box 634 • Beverly Hills, CA 90213

(310) 652-4990
——————————————————————————————————————————————

Follow us on Facebook by clicking this link and then choosing "LIKE":
www.facebook.com/reefseekers

———————————————————————————————————————————————
Can we keep you up-to-date on the latest news and activities?
Join our e-mailing list. Get the weekly "This Week at Reef Seekers" (TWARS)
and the monthly Reef Seekers Dive Co. four-page newsletter.
Click this link and put "Add me" in the subject line: Add me to the e-mail list
———————————————————————————————————————————————
THIS WEEK (October 18-25) AT REEF SEEKERS DIVE CO.

(Please scroll down a bit for all the info, text, pictures, & links.)

>>>> 2021 FOREIGN TRIP SCHEDULE (updated) <<<<
2020 LOCAL DIVES & CLASS SCHEDULE
CLICK HERE TO READ OUR MONTHLY NEWSLETTERS

CLICK FOR OUR PICTURE PAGES CLICK HERE FOR OUR FOREIGN TRIP REPORTS

DIRECTIONS TO BOATS and VETERANS PARK (REDONDO)
• • • REEF SEEKERS REPAIR DEPARTMENT • • •
Contact our repair guru Robert Stark directly at 310/947-8523
or via e-mail at ReefSeekersRepair@gmail.com
(Ask Robert about our unique concierge "Repair Pickup & Delivery Service")

SAVE 33% ON YOUR REG, OCTO, OR BC REPAIR - CLICK HERE TO FIND OUT HOW
—————————————————————————————————————————————————————————————

Cleaning, Conception, Whales, and more

(please scroll down for details)
Wow!!! That would have been an exciting game even if they'd lost. But thankfully, that didn't happen. Go Dodgers!!!
ANOTHER SUCCESSFUL MID-WEEK AVALON TRIP - As we've said previously, it doesn't really affect the boats since the Express considers 50-60% capacity to be "full." But it's nice to have a relatively-empty Avalon Underwater Park and also not to have to deal with lines or crowds of divers for tank fills and stuff like that. And we really did hit it on a good day last week. Mid-80s, sunny day, NO current whatsoever, relatively good viz on the first dive (although it deteriorated as the day wore on), and at least two Giant Sea Bass on each of the three dives we did. Lack of current allowed us on Dive 1 to swing by the Cousteau plaque, go all the way down to the Sue Jac, come back along the full length of the Park at 60 feet to the opposite corner, into the shallows (a turtle had been spotted but we couldn't find him), and then back to the stairs. Nice 52-minute and we all had at least 1,000psi at the end. Minimum water temp was 71º on the first dive, 69º on the second, and 67º on the third. Pleasant all the way around as the colder temps were generally below a thermocline at about 60 feet. But the best dive was probably the first one as we settled in and watched the juvy Kelp Bass gives a nice cleaning to one of the GSBs, who tolerated our presence. You can see what we saw here (speakers on): GSB GETTING CLEANED.
NTSB CONCEPTION HEARING IS TUESDAY @ 10AM - The NTSB Board will convene Tuesday to hear the staff findings and recommendations on the fire aboard the Conception that killed 34 people on September 2 last year. This will mark the conclusion of their investigation and the public is invited to observe through the NTSB website. This will probably last 3-4 hours as it involves the various sub-groups of investigators (marine, fire, electrical, etc.) presenting the findings with their specialty. The Board will then at some point vote to accept, reject, or modify the recommendations of the staff. The Board is based in Washington, D.C., so these hearings normally start at 9:30AM Eastern, which is 6:30AM Pacific. Since they know there will be a large West Coast-based level of interest, they agreed to start later so that more of us can easily observe. I'm sure there will be things presented that will be difficult to hear but if you've been following this and would like to get the full picture, I encourage you to set aside time to watch the hearing. One thing you should gird yourself for is that some of the findings may be, "We don't know definitively." Here's the direct link: NTSB CONCEPTION REPORT / HEARING.
TABLES & COMPUTERS TUESDAY EVENING - Also on Tuesday will be our FREE "Tables & Computers" class, designed to give you a better understanding on what it is that your computer is actually telling you when it says go up or do a safety stop or whatever. This will be a Zoom call and we already have four people attending so it's a definite go. We'll start at 7PM. If you're like to attend, shoot me an e-mail or call 310/652-4990. I'll send out the Zoom link late Monday or on Tuesday.
L.A. TIMES ARTICLE ON GALAPAGOS - We talked a month ago about the threat of the Chinese fishing fleet being staged just outside the exclusion zone around the Galapagos Islands. There's an excellent article on that very same topic in Sunday's Los Angeles Times and you can read it (I don't think it's behind a paywall) here: GALAPAGOS.
TAHITI ARTICLE - Another article worth reading is one by one of our divers, Renee Capozzola, who writes in Scuba Diving of her experience in this COVID era of flying with her family from LAX to Tahiti once Tahiti re-opened in mid-July. Although she talks a bit about the diving, the main thrust of the article is what's it was like to travel. (Short version, better than she thought.) For anyone contemplating a trip in the near future, it's a good, quick read: TRAVELING IN THE COVID ERA.
IN2DEEP IS ON THE MOVE - We got a note from Carrie Ewbank over the weekend that In2Deep has moved from their initial location to a new one at 3103 Pico Blvd., still in Santa Monica, just west of where the 10 crosses over Pico (which is a bit west of Centinela). Carrie says they've got close to double the space of the original store. The phone number (424/744-8384) stays the same.
WHALES JUST GOTTA HAVE FUN - Since we always try to leave you with a smile on your face, this drone video ought to do it. (Thank to Sharon Wallin for the tip.) It's from Australia and starts off with a Minke Whale body-surfing amongst human surfers, and then shows two whales slicing through a shoal of fish. Pretty spectacular: MINKES IN THE SURF.
And that'll do it for now. Have a great week, wash your hands, wear your mask, don't forget to vote (where early voting or vote-by-mail is available), and let's go diving soon!!!
- Ken
————————
Ken Kurtis
Owner - Reef Seekers Dive Co.
NAUI Instructor #5936



© 2020 Reef Seekers Dive Co. All Rights Reserved.