Alphabetically: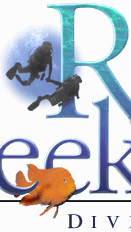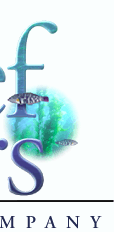 P.O. Box 634 • Beverly Hills, CA 90213

(310) 652-4990
——————————————————————————————————————————————

Follow us on Facebook by clicking this link and then choosing "LIKE":
www.facebook.com/reefseekers

———————————————————————————————————————————————
Can we keep you up-to-date on the latest news and activities?
Join our e-mailing list. Get the weekly "This Week at Reef Seekers" (TWARS)
and the monthly Reef Seekers Dive Co. four-page newsletter.
Click this link and put "Add me" in the subject line: Add me to the e-mail list
———————————————————————————————————————————————
THIS WEEK (October 17-24) AT REEF SEEKERS DIVE CO.

(Please scroll down a bit for all the info, text, pictures, & links.)

SOCORRO 2021 TRIP REPORT SOCORRO 2021 PIX

SOCORRO 2021 VIDEO

ZOOM SEEKERS
(DATES, SPEAKER BIOS, TOPICS &VIDEOS OF PAST LECTURES)

2022 FOREIGN TRIP SCHEDULE
2021 LOCAL DIVES & CLASS SCHEDULE
CLICK HERE TO READ OUR MONTHLY NEWSLETTERS

CLICK FOR OUR PICTURE PAGES CLICK HERE FOR OUR FOREIGN TRIP REPORTS

DIRECTIONS TO BOATS and VETERANS PARK (REDONDO)
• • • REEF SEEKERS REPAIR DEPARTMENT • • •
Contact our repair guru Robert Stark directly at 310/947-8523
or via e-mail at ReefSeekersRepair@gmail.com
(Ask Robert about our unique concierge "Repair Pickup & Delivery Service")

SAVE 33% ON YOUR REG, OCTO, OR BC REPAIR - CLICK HERE TO FIND OUT HOW
—————————————————————————————————————————————————————————————
Oil spill, Megamouth, new book, and more
(please scroll down for details)
I'll start with a medical update date and then get to actual dive-related stuff . . .
KEN'S COVID UPDATE
- The short version is that I've cleared the L.A. County (and CDC) isolation protocols, and feel that I'm fully recovered at this point. (So if you see me out in public, you need not flee in terror.) I think I also benefited from getting an infusion of monoclonal antibodies last Wednesday. Seemed to solve me runny nose issue and I felt peppier.
Use my experience as a cautionary tale. The vaccines are not a guarantee against getting sick, they're a hedge against getting HOSPITALIZED &/or DYING. My case was relatively mild as things go. It was no worse than a mild flu that hung around for a week. I would hate to think what the reaction would have been had I NOT been vaccinated.
I think the true lesson here is not only that the vaccines work but that the Delta variant (which is what I assume I got) is HIGHLY contagious, evidenced by the fact that it broke through my vaccine defenses and the mitigation measures I tried to take. As a kid, I grew up on "Romper Room." One of the sayings to get you to behave well was, "Do be a Do-Bee, don't be a Don't-Bee." Maybe we should change that for the COVID era to, "Do be a Do-Vax, don't be an idiot." (Or something like that.)
OIL SPILL MAGNITUDE DOWNGRADED
- Not that it's still not serious but they're thinking rather than the initial estimate of 126,000 gallons, it's around 25,000 gallons. But the oil spread very far, definitely came ashore in many spots, cleanup crews and wildlife rescue crews did a yeoman's job, and you haven't heard the last of this. Some beaches that were closed are now open, a few others may still be closed. It appears more and more likely that a ship anchor hit the pipeline where it's relatively shallow and exposed near the port of Long Beach and that's what caused the rupture and the leak. The investigation is on-going and will likely take a while to come to a definitive conclusion.
ZOOM SEEKERS LAST WEEK
- We had a lovely time with Jon Council, sharing with us his longtime involvement with NASA and specifically the NEEMO Project, which uses the underwater world to simulate conditions that astronauts might encounter on long-range missions. If you didn't get a chance to join us, Jon's talk is up on our YouTube page at this link:
OCTOBER ZOOM SEEKERS - JON COUNCIL
.
NOW
THAT'S
A BIG MOUTH
- Right place, right time. Some divers lucky enough to be diving around Komodo Island in Indonesia got an extra and amazingly rare treat with the sighting (and videoing) of a Megamouth Shark. The species was first discovered in 1976 (off of Hawaii) and in the ensuing 45 years, only 60 sightings have been recorded. So feast your eyes here:
MEGAMOUTH SHARK SIGHTING
.
GOOD NEWS ON PASSPORTS
- My passport was set to expire in a year. And I've heard all kinds of horror stories about how long it was going to take to get it renewed with some estimates of as long as 18 weeks. But I also knew that you could pay an extra $60 to get "expedited" service which the State Department said reduced the time to 10 weeks. So I ordered the expanded passport book (52 pages instead of 28 - no extra charge), a passport card (extra $30 - good for legal ID as well as Canada/Mexico land crossings), and paid the expedited fee. The good news is that door-to-door, from when I mailed it to when I got everything back, was only four weeks. And during that time, there's also a link you can check to see where you are in the process:
https://passportstatus.state.gov/
. So if you need your passport renewed, sooner is certainly better and give some thought to paying for the expedited service.
NEW BOOK FROM DAN & BETTY ORR
- It's called "101 Tips for Recreational Scuba Divers" and will be available as an eBook starting Wednesday through Apple Books and Amazon. The book offers illustrated tips to help any diver become safer and wiser. Check it out once it's released. Here's a blurb:
101 TIPS eBOOK
.
And that'll do it for now. Have a great week and let's go diving . . . in a few months once I've cleared the post-COVID no-diving protocols.
————————————————
Ken Kurtis
Owner - Reef Seekers Dive Co.
NAUI Instructor #5936



© 2021 Reef Seekers Dive Co. All Rights Reserved.