Alphabetically: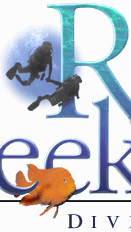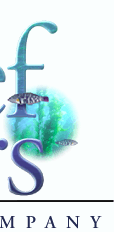 P.O. Box 634 • Beverly Hills, CA 90213

(310) 652-4990
——————————————————————————————————————————————

Follow us on Facebook by clicking this link and then choosing "LIKE":
www.facebook.com/reefseekers

———————————————————————————————————————————————
Can we keep you up-to-date on the latest news and activities?
Join our e-mailing list. Get the weekly "This Week at Reef Seekers" (TWARS)
and the monthly Reef Seekers Dive Co. four-page newsletter.
Click this link and put "Add me" in the subject line: Add me to the e-mail list
———————————————————————————————————————————————


SUPPORT YOUR CHAMBER AND DONATE: WWW.CHAMBERDAY.ORG
THIS WEEK (March 10-24) AT REEF SEEKERS DIVE CO.

(Please scroll down a bit for all the info, text, pictures, & links.)

EASTER ISLAND 2019 TRIP REPORT EASTER ISLAND 2019 PIX & SMUGMUG LINK

2019 FOREIGN TRIP SCHEDULE

2019 LOCAL DIVES & CLASS SCHEDULE

CLICK HERE TO READ OUR MONTHLY NEWSLETTERS

CLICK FOR OUR PICTURE PAGES CLICK HERE FOR OUR FOREIGN TRIP REPORTS

DIRECTIONS TO BOATS and VETERANS PARK (REDONDO)

• • • REEF SEEKERS REPAIR DEPARTMENT • • •
Contact our repair guru Robert Stark directly at 310/947-8523
or via e-mail at ReefSeekersRepair@gmail.com
(Ask Robert about our unique concierge "Repair Pickup & Delivery Service")

SAVE 33% ON YOUR REG, OCTO, OR BC REPAIR - CLICK HERE TO FIND OUT HOW

——————————————————————————————————————————————————————————————
Want to travel??? Upcoming 2019 vacation trips:

• Yap Immersion - March 11-24 (WE'RE THERE NOW!!!)
• Bonaire - Mid-May (exact dates TBA)
• Indonesia - July 6-17 (Murex in Manado - 6 going so far)
• Isla Mujeres - August (Whale Shark congregation)
• Maldives - October 12-24 (SOLD OUT!!!)
• Sea of Cortez (Cabo Pulmo) - December 4-10 (SOLD OUT!!!)

GET MORE INFO ON ALL OF OUR VACATION TRIPS HERE: http://www.reefseekers.com/foreign_trips.html
———————————————————————————————————————————————————————————
Upcoming local dives & classes:

• Thu., Apr. 4 - Redondo (Vets Park) - Squid Dive (FREE!!)
• Sat., Apr. 13 - Redondo (Vets Park) - Navigation techniques ($25 - single-tank dive)
• Wed., Apr. 17 - CLASS - Fish ID (Reef Seekers Westwood - $25)
• Sat., Apr. 27 - Catalina Express Avalon Underwater Park ($150 - 3 dives)
• Wed., May 1 - Chamber Day/Eve 2019 Support your Catalina Hyperbaric Chamber

To sign up for any of these dives, either call us at 310/652-4990 or e-mail us at kenkurtis@aol.com
———————————————————————————————————————————————————————————

(PLEASE NOTE THAT WERE IN YAP MARCH 11-24
AND WILL BE UNABLE TO UPDATE THIS PAGE UNTIL WE GET BACK TO L.A.)

Still need to pack so this will be relatively brief . . .


LEAVING FOR YAP IN THE MORNING

- It's one of my favorite places to go for a number of reasons (including the wonderful Ramen Bowl I have for lunch most days at Ganir) but the best of all is not only the diving but the people who comprise the staff at Manta Ray Bay. They take fabulously wonderful care of us and it seems like the word "No" simply isn't in their vocabulary. It's a compact group of divers this time but that just gives us a little more flexibility as to where we can go. MRB has a pretty good Wi-Fi signal so my hope is that I'll be able to post the "Daily Top 10 Pix" each day that we're there. First dive day (but only a single dive) is Wednesday. Follow us on either the Ken Kurtis or Reef Seekers Facebook pages or directly on SmugMug:

YAP TOP 10 PIX (CHOOSE A DAY)

MARINE MAMMAL STRANDINGS

- Sad but thorough story in Saturday's

L.A. Times

about an uptick in the stranding of marine mammals, especially in Orange County, and especially with young sea lions. They're not sure of the causes but it could be El Nino-related. You can read about it here:

Sickly Sea Mammals

DIVERS DAY WAS FUN -

Nice to see many of you at the annual Divers Day at the Aquarium of the Pacific on Saturday. (Tell a diver something's free and he/she will be there.) Also had a good time showing a number of you our juvy (just over 2 years old) Giant Black Sea Bass in the Amber Forest exhibit. He's definitely getting bigger and now really looks like a miniature GSB. And it was certainly good talking to many of you about Chamber Day 2019. Speaking of which . . .

WE'RE OPEN FOR BUSINESS

- Reef Seekers is a co-sponsor of the

Cee Ray

and we've got our own table at Chamber Eve. Both are starting to fill. Plus you can make a donation to the Chamber Challenge &/or sign up for the

Flying Dutchman

. Remember that around 50% of the Chamber's annual operating budget has to come from fund-raising and this event fills a large part of that need. Here's the link:

CHAMBER DAY & EVE 2019

And that'll do it for now. I don't know why I hate to pack, but I seem to be very good at putting it off until the last minute, which would be now. Have a great week and hope you can join us vicariously in Yap!!!

- Ken

————————

Ken Kurtis
Owner - Reef Seekers Dive Co.
NAUI Instructor #5936





s© 2019 Reef Seekers Dive Co. All Rights Reserved.