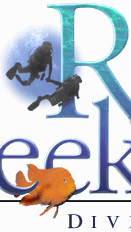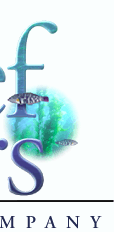 P.O. Box 634 • Beverly Hills, CA 90213

(310) 652-4990
——————————————————————————————————————————————

Follow us on Facebook by clicking this link and then choosing "LIKE":
www.facebook.com/reefseekers

———————————————————————————————————————————————
Can we keep you up-to-date on the latest news and activities?
Join our e-mailing list. Get the weekly "This Week at Reef Seekers" (TWARS)
and the monthly Reef Seekers Dive Co. four-page newsletter.
Click this link and put "Add me" in the subject line: Add me to the e-mail list
———————————————————————————————————————————————
THIS WEEK (Sept. 27 - Oct. 4) AT REEF SEEKERS DIVE CO.

(Please scroll down a bit for all the info, text, pictures, & links.)

>>>> 2021 FOREIGN TRIP SCHEDULE (updated) <<<<
2020 LOCAL DIVES & CLASS SCHEDULE
CLICK HERE TO READ OUR MONTHLY NEWSLETTERS

CLICK FOR OUR PICTURE PAGES CLICK HERE FOR OUR FOREIGN TRIP REPORTS

DIRECTIONS TO BOATS and VETERANS PARK (REDONDO)
• • • REEF SEEKERS REPAIR DEPARTMENT • • •
Contact our repair guru Robert Stark directly at 310/947-8523
or via e-mail at ReefSeekersRepair@gmail.com
(Ask Robert about our unique concierge "Repair Pickup & Delivery Service")

SAVE 33% ON YOUR REG, OCTO, OR BC REPAIR - CLICK HERE TO FIND OUT HOW
——————————————————————————————————————————————————————————————
Avalon report, stranded whales, and more
(please scroll down for details)
Hard to believe it's "fall" already since it's supposed to be over 90º by Wednesday . . .
FABULOUS TIME IN AVALON LAST MONDAY - We're really liking our mid-week Avalon trips. Great way to avoid the weekend crowd, especially with a lot of stores in catch-up mode trying to get divers certified since they haven't been able to dive with them for a while. Last week we went over on Monday and enjoyed a beautiful day and a relatively uncrowded Avalon Underwater Park. There were a number of snorkelers but maybe 20 or fewer other divers. As usual, we did three dives and had Giant Sea Bass on each dive, including some really great extended encounters on the second and third dives. Visibility wasn't all that good - 20-25 feet - but when you're two feet away from the big fish, who cares? What was very interesting was our third dive where we had a pair hang with us for probably 10-15 minutes. I think they were a mated pair, or at least trying to become a mated pair, as the GSB spawning season is upon us and these two exhibited behavior similar to what we see at the Aquarium of the Pacific. The female is in the front and the male is right behind, literally on her tail. Where she goes, he follows. She stops, he stops. She turns, he turns. (Now THAT'S devotion.) What was really nice was that we had one 4-minute stretch where they stayed right with us (or vice-versa) and I was able to shoot it all with my GoPro. One shot, no editing tricks. Make sure you have your speakers on: TWO GIANT SEA BASS HANGING OUT.
MASS WHALE STRANDING IN AUSTRALIA - At least 380 Pilot Whales are dead off of the coast of Tasmania in one of the largest mass stranding events recorded in that area. As with most of these occurrences, it's unclear as to why so many animals come into water too shallow for them to survive. One theory is that one animal is sick and strands and if it's a group leader, all the rest follow the sick animal in. In this instance, the whales have stranded in a couple of locations and rescuers have been able to guide about 50 of them back out to open water and safety but they're still working on some others. Read more about this here: PILOT WHALES STRAND IN AUSTRALIA.
HAWAII RELAXING SOME TRAVEL RESTRICTIONS - Starting October 15, no more 14-day quarantine if you're going to Hawaii as long as you arrive with a negative COVID test that's no more than 72 hours old. This may all be complicated by an announcement from CDC that 21 states are again showing weekly increases in COVID cases, so this relaxation in Hawaii could be short-lived. But at least for the time being, you don't need to burn three weeks of vacation to enjoy a 1-week Hawaiian trip starting in the middle of October.
GREAT WHITES NOT TOP DOG - Who's the animal you least want to see without a cage protecting you? Most likely, it's a Great White Shark. And we certainly think of them as toughest critter in the ocean. But maybe not. A team of researchers has a new theory that Orcas scare the beejeezus out of Great Whites. In fact when Orcas arrive in an area, Great Whites not only flee, but may not return to the general area for as much as a year. They may not go far, or they may flee all the way out to the Great White Shark Cafe, which is a very deep area (2,000 feet) about halfway to Hawaii where Great Whites from many areas along the Pacific are known to gather and congregate. The research was done around the Farralon Islands and also discovered that Elephant Seals indirectly benefit from this since the Whites aren't around to chomp on them. You can read more about it here: GREAT WHITES AIN'T SO TOUGH.
PRESIDENTIAL DEBATE #1 IS TUESDAY NIGHT AT 6PM - Regardless of who you plan on voting for - and I DO hope you're planning on voting November 3 - make it an informed choice and watch the first of the three Presidential debates this Tuesday evening starting at 6PM. It should be quite an interesting 90 minutes. All the broadcast networks and the cable news networks will be carrying it live. Chris Wallace will moderate.
SLAVE SHIP WRECKS - For close to 400 years, Africans were kidnapped from their native lands, shipped to the Americas, and sold into slavery. Roughly 12 million started out but only 10 million made the complete journey. Some of the ships carrying them sank. Now, a group called "Diving With a Purpose," is trying to discover and document the final resting place of these ships and souls. It's an interesting story and you can read more about it here: FINDING FORGOTTEN SUNKEN SLAVE SHIPS.
And that'll do it for now. Have a great week, stay safe, wear your mask, wash your hands, and let's go diving soon!!!
- Ken
————————
Ken Kurtis
Owner - Reef Seekers Dive Co.
NAUI Instructor #5936



© 2020 Reef Seekers Dive Co. All Rights Reserved.