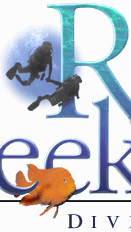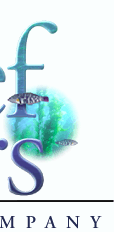 P.O. Box 634 • Beverly Hills, CA 90213

(310) 652-4990
——————————————————————————————————————————————

Follow us on Facebook by clicking this link and then choosing "LIKE":
www.facebook.com/reefseekers

———————————————————————————————————————————————
Can we keep you up-to-date on the latest news and activities?
Join our e-mailing list. Get the weekly "This Week at Reef Seekers" (TWARS)
and the monthly Reef Seekers Dive Co. four-page newsletter.
Click this link and put "Add me" in the subject line: Add me to the e-mail list
———————————————————————————————————————————————
THIS WEEK (November 11-18) AT REEF SEEKERS DIVE CO.

(Please scroll down a bit for all the info, text, pictures, & links.)

NEW ---> ROATAN 2018 TRIP REPORT ROATAN 2018 PIX, VIDEOS, SMUGMUG LINK

2019 FOREIGN TRIP SCHEDULE
2018 LOCAL DIVES & CLASS SCHEDULE
CLICK HERE TO READ OUR MONTHLY NEWSLETTERS

CLICK FOR OUR PICTURE PAGES CLICK HERE FOR OUR FOREIGN TRIP REPORTS

DIRECTIONS TO BOATS and VETERANS PARK (REDONDO)
• • • REEF SEEKERS REPAIR DEPARTMENT • • •
Contact our repair guru Robert Stark directly at 310/947-8523
or via e-mail at ReefSeekersRepair@gmail.com
(Ask Robert about our unique concierge "Repair Pickup & Delivery Service")

SAVE 33% ON YOUR REG, OCTO, OR BC REPAIR - CLICK HERE TO FIND OUT HOW
——————————————————————————————————————————————————————————————
Want to travel??? Upcoming 2019 vacation trips:
• Easter Island - January 5-13 (CONFIRMED - 6 PEOPLE SO FAR - GROUP LIMITED TO 10)
• Yap Immersion - March 11-24
• Bonaire - Late May (dates TBA)
• Indonesia - July 6-19 (Murex in Manado - TENTATIVE DATES)
• Whale Shark congregation at Isla Mujeres - August
• Maldives - October 12-25 (CONFIRMED - NOW TAKING DEPOSITS - ONLY 2 SPOTS LEFT)
• Sea of Cortez (Cabo Pulmo) - December 5-10 (SOLD OUT!!!)
GET MORE INFO ON ALL OF OUR VACATION TRIPS HERE: http://www.reefseekers.com/foreign_trips.html
———————————————————————————————————————————————————————————
Upcoming local dives & classes:
• Sun., Nov. 18 (PLEASE NOTE DATE CHANGE) - - Avalon Underwater Park ($150 - three dives)Catalina Express
• Sat., Dec. 1 - Redondo - Navigation Dive (FREE!!)
• Sat., Dec. 8 - - Avalon Underwater Park ($150 - three dives)Catalina Express
• Thu., Dec. 13 - Redondo - Squid Night Dive (FREE!!)
• Thu., Dec. 20 - CLASS - Fish ID (Reef Seekers Westwood - $25)
To sign up for any of these dives, either call us at 310/652-4990 or e-mail us at kenkurtis@aol.com
———————————————————————————————————————————————————————————
These fires are beyond horrific . . .
AFFECTING SOME DIVE SHOPS TOO - Both Malibu Divers and PCH Scuba are in the evacuation areas. I talked to Carter Crary at Malibu on Friday and he was emptying the store of whatever he could. but it also seems that as the fire line has reached Malibu, it's turning NW away from his store. I also sent a note to Brett Bovard at PCH Scuba, which is near Oak Park which got heavily hit, but haven't heard anything back from him yet. Fingers crossed not only for them but for everyone in the fire's path. I just stumbled across this site that gives a comprehensive update. This was as of 5PM Sunday (and I'm thinking it will be updated regularly): http://www.laist.com/2018/11/11/winds_could_be_a_problem_as_woolsey_fire_burns_into_day_4.php .
FOR THOSE NOT IN THE AREA - It's amazing how the fire can be so far away yet the smoke drifts over the area or at night you can see the glow of the flames from many miles away. This shot was taken by me from the roof of my building Friday evening. This is the Woolsey fire and it's about 14 miles away from me. The glow of the flames can be seen reflecting off of the smoke cloud: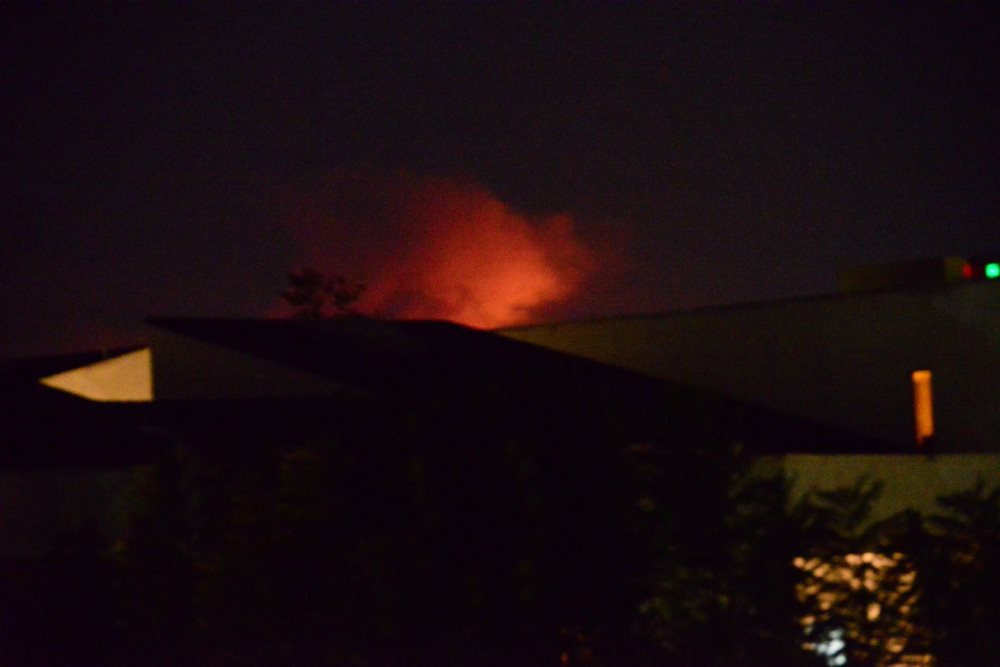 Enough with the depressing fire news . . .
AVALON DATE CHANGE - Please note that the day trip to Avalon scheduled for this Saturday has been pushed back one day to Sunday. I'm going to the UCLA/USC game on Saturday so need to make the switch. If you're interested, give us a call at 310/652-4990.
ANYONE LAST-MINUTE FOR EASTER ISLAND? - It's a little less than two months away and I mention this mainly because the airfare's have gone up significantly. We can still get you on the same flights we're on, or we can do a little finagling to get a cheaper fare bit it changes the departure/return dates slightly. We've got 6 on this trip so it's a firm "go" but we can add more if interested. (But we won't go over 10.) Call us if interested.
YAP IN MARCH - We're looking to go back to Yap again in March and will once again do it as "Yap Immersion" which includes photo workshops, land tours, Fish ID, Manta ID, and a bunch of other stuff, along with some really good diving with fabulous people at a marvelous resort. In addition to manta dives, we'll do a Mandarinfish dive, and a couple of shark dives, including the most high-voltage feed you can imagine. Trip dates are March 11 (Monday) - March 24 (Sunday) with LAX as the departure/arrival hub. You can get there from other places (you'll be gig through Honolulu regardless) but for those leaving from L.A., that's the plan. Call or e-mail if you want more info. All kidding aside, it's a place I dearly love to go and I think you'll fall in love with Yap as well.
DEMA SHOW THIS WEEK - "DEMA" stands for the Dive Equipment Marketing Association and is the annual trade show for the diving industry. (Think of the Scuba Show in long Beach, but bigger and restricted to industry-only people.) It's the entire diving industry under one roof and this year will be held in Las Vegas. This is also where most manufacturers introduce whatever new toys they have developed. I will not personally be going but we've got plenty of friends who will be attending and can let us know what's what. The diving industry is not really known for innovation nor is there really all that much room for improvement (how much better can you make a mask, or a regulator, or whatever) but there are usually some nifty things that catch our eye so we'll try to keep you informed.
ROATAN TRIP REPORT , PIX, & VIDEOS - In case you missed the e-mail a couple of days ago, here's the link to the Roatan trip report, which also includes links to the pictures and videos from the trip: http://www.reefseekers.com/PIXPAGES/Roatan%202018/Roatan%202018%20trip%20report.html .
VETERAN'S DAY - Since this is going out on 11/11, it's still Veteran's Day (even though the government recognizes it tomorrow), so to all of our vets and vet families out there, thank you for your service and your sacrifice.
And that'll do it for now. Have a great week and let's go diving soon!!!
- Ken
——————————
Ken Kurtis
Owner & NAUI Instructor #5936
Reef Seekers Dive Co.



s© 2018 Reef Seekers Dive Co. All Rights Reserved.