Alphabetically: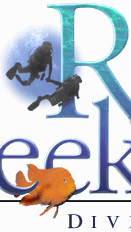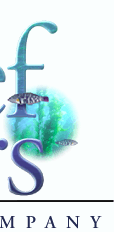 P.O. Box 634 • Beverly Hills, CA 90213

(310) 652-4990
——————————————————————————————————————————————

Follow us on Facebook by clicking this link and then choosing "LIKE":
www.facebook.com/reefseekers

———————————————————————————————————————————————
Can we keep you up-to-date on the latest news and activities?
Join our e-mailing list. Get the weekly "This Week at Reef Seekers" (TWARS)
and the monthly Reef Seekers Dive Co. four-page newsletter.
Click this link and put "Add me" in the subject line: Add me to the e-mail list
———————————————————————————————————————————————
THIS WEEK (May 20-27) AT REEF SEEKERS DIVE CO.

(Please scroll down a bit for all the info, text, pictures, & links.)

NEW >>>> BONAIRE 2018 TRIP REPORT BONAIRE 2018 PIX

2018 FOREIGN TRIP SCHEDULE
2018 LOCAL DIVES & CLASS SCHEDULE
CLICK HERE TO READ OUR MONTHLY NEWSLETTERS

CLICK FOR OUR PICTURE PAGES CLICK HERE FOR OUR FOREIGN TRIP REPORTS

DIRECTIONS TO BOATS and VETERANS PARK (REDONDO)
• • • REEF SEEKERS REPAIR DEPARTMENT • • •
Contact our repair guru Robert Stark directly at 310/947-8523
or via e-mail at ReefSeekersRepair@gmail.com
(Ask Robert about our unique concierge "Repair Pickup & Delivery Service")

SAVE 33% ON YOUR REG, OCTO, OR BC REPAIR - CLICK HERE TO FIND OUT HOW
————————————————————————————————————————————————————————————————
Want to travel??? Upcoming 2018 vacation trips:

• June 8-20 - Yap Immersion (7 going - room for a few more)
• August 18-25 - Isla Mujeres (Whale Sharks, Cancun Underwater Museum, Cenotes)
Upcoming local dives & classes:

• Thu., May 24 - CLASS - NAUI Nitrox ($25)

• Sat., June 2 - Redondo (Vets Park) - Beach dive (single tank - $25)
• Sat., June 30 - Catalina Express - Avalon Underwater Park ($150)
To sign up for any of these dives, either call us at 310/652-4990 or e-mail us at kenkurtis@aol.com
———————————————————————————————————————————————————————————
It was a fabulous weekend for lots of reasons . . .

GREAT DIVES IN AVALON
- Despite "May Gray" skies, we had a fabulous day Saturday diving the Avalon Underwater Park. Our hope was to spot some Black Sea Bass (aka Giant Sea Bass) and we were not disappointed, seeing them on each dive. My best guess based on the pictures is that we saw five different ones over the course of three dives. A couple were medium-sized but one was quite large. I'd estimate about 4-5 feet long easily, and just hanging in the kelp chilling out. There was one who was loaded with those parasites that the BSBs get all over their heads. And there was another one who had a large hook in his mouth with a long stringer trailing. The instinct is to try to free him of it but he always moved away if I moved in. And there was plenty of other stuff to see as well. There were many Sheephead plus a couple of females (as you'll see this in the pix) with a coloration pattern I've never seen before. Blacksmith and Halfmoons were everywhere, usually chasing after female Senoritas trying to get cleaned. There were a lot of Salp floating through the Park. And we ended the third dive with a wonderful (and large) Bat Ray who was minding his own business, tucked into a corner. Oh yeah: We even saw an abalone!!! Water temp was 56º below 50 feet or so and 59º above that. The viz was nothing to write home about, running maybe 30 feet or so with a lot of particulate in the water. But the place was busy, with easily 100 divers but you just watch the ebb and flow of who's going in and who's coming out and you can time your own entries and exits so that it's no big deal. I've got a bunch of the pix posted at this link:
https://kenkurtis.smugmug.com/DIVE-TRIP-PHOTOS-ALL/2018-DIVE-TRIPS/AVALON-UW-PARK-May-19-2018/
.
ALKA-DAVE
- We also had an interesting thing happen on the first dive where we noticed an impending hose failure and it's something worth passing on to you. It seems that Dave Cooley's low-pressure hose feeding his primary regulator is starting to fail. The way you can tell is that the hose itself starts fizzling like an Alka-Seltzer. (High-pressure hoses will do the same thing. This is the way they're both designed.) There were numerous tiny bubbles coming out of five or six places on the hose and this is a very graphic indication that it needs to be replaced. It's not necessarily an emergency right then and there, but you should definitely get replaced ASAP. In Dave's case, we finished the dive - keeping a very close eye on his gauge at all times - and then he sat out the rest of the day. Here's what it looks like for future reference should this happen to you:
--
--
NITROX ANYONE??? - We've got a NAUI Nitrox class on the books for this Thursday, although we'll likely have to shift the date since I'm flying to NYC early Friday morning. But there are already five people or so interested and if you'd like to join us, you should shoot me an e-mail or give a call to 310/652-4990. Not sure exactly when we'll re-sked but it will be relatively soon.

HOODS MAKE A DIFFERENCE - I've preached for some time about the importance of a good hood and it came home to roost for me on Saturday. Although I've been diving a lot with my Tilos 1mm hood (I'm generally wearing a 5mm Pinnacle wetsuit), I decided to start Saturday with a Tilos 3mm hood instead. That was helpful but I was certainly "cool" following our first dive, which lasted almost 50 minutes and which was all in the 56º water. So I decided to switch to my thicker Tilos 7/5mm drysuit hood and what a difference!!! I could almost say I was toasty. At the very least, my head didn't get very cold at all and that made all the difference in my willingness to do a third dive. Hoods are relatively inexpensive, they're small and pack easily, and it really does make sense to give yourself some options whether you're diving warm water or cold. As a sidenote, we can still order from Tilos and if anyone's interested in getting some of these wonderful hoods for yourself, let me know and we'll work it out. But a lot of times we tend to focus on the wetsuit and don't give as much attention as we should to our heads, forgetting that we lose a lot of body heat through our noggins.

ALMOST MEMORIAL DAY - Hard to believe that Memorial Day Weekend is creeping up on us. This year seems to be going a bit faster than usual. But it also means that the water will start warming up (hopefully), the viz will start improving, and the summer diving season is upon us. So if you haven't been diving yet this year, make plans to do so soon. And remember that if you need your gear checked or serviced before you take the plunge, we've got ace repair guru Robert Stark standing by, ready to get your stuff in tip-top shape. We've got a direct number for him which is 310/947-8523. Give Robert a call to make sure your gear is ready to go. Whether it's a bench check, full service, or anything in-between (like replacing a fizzy hose), Robert's your go-to guy.
And that'll do it for now. Have a great week and let's go diving soon!!!
- Ken
——————————————————————
Ken Kurtis
Owner & NAUI Instructor #5936
Reef Seekers Dive Co.



s© 2018 Reef Seekers Dive Co. All Rights Reserved.