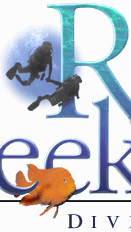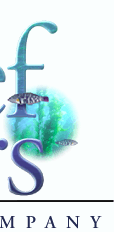 P.O. Box 634 • Beverly Hills, CA 90213

(310) 652-4990
——————————————————————————————————————————————

Follow us on Facebook by clicking this link and then choosing "LIKE":
www.facebook.com/reefseekers

———————————————————————————————————————————————
Can we keep you up-to-date on the latest news and activities?
Join our e-mailing list. Get the weekly "This Week at Reef Seekers" (TWARS)
and the monthly Reef Seekers Dive Co. four-page newsletter.
Click this link and put "Add me" in the subject line: Add me to the e-mail list
———————————————————————————————————————————————
THIS WEEK (October 13-27) AT REEF SEEKERS DIVE CO.

(Please scroll down a bit for all the info, text, pictures, & links.)

REEF SEEKERS STATEMENT ON THE CONCEPTION FIRE

ScubaBoard - CONCEPTION FIRE INFO & RESOURCE PAGE

INDO 2019 TRIP REPORT INDO 2019 PIX + SMUGMUG & VIDEO LINKS

2019 FOREIGN TRIP SCHEDULE
2019 LOCAL DIVES & CLASS SCHEDULE
CLICK HERE TO READ OUR MONTHLY NEWSLETTERS

CLICK FOR OUR PICTURE PAGES CLICK HERE FOR OUR FOREIGN TRIP REPORTS

DIRECTIONS TO BOATS and VETERANS PARK (REDONDO)
• • • REEF SEEKERS REPAIR DEPARTMENT • • •
Contact our repair guru Robert Stark directly at 310/947-8523
or via e-mail at ReefSeekersRepair@gmail.com
(Ask Robert about our unique concierge "Repair Pickup & Delivery Service")

SAVE 33% ON YOUR REG, OCTO, OR BC REPAIR - CLICK HERE TO FIND OUT HOW
——————————————————————————————————————————————————————————————
Want to travel??? Upcoming 2019 vacation trips:

• Maldives - October 12-24 (WE'RE THERE NOW!!!)
• Sea of Cortez (Cabo Pulmo) - December 4-10 (SOLD OUT!!!)
• Late March - Yap
• Mid-May - Bonaire

MORE TO COME FOR 2020 . . .

GET MORE INFO ON ALL OF OUR VACATION TRIPS HERE: http://www.reefseekers.com/foreign_trips.html
———————————————————————————————————————————————————————————
Upcoming local dives & classes:

• Wed., October 30 - CLASS - Tables & Computers (Reef Seekers Westwood - FREE!!!)

• Sat.,
November 9 - Catalina Express
- Avalon Underwater Park ($150 - 3dives)
• Thu., November 14 - Night dive (Redondo/Vets Park - $25 single tank)
To sign up for any of these dives, either call us at 310/652-4990 or e-mail us at kenkurtis@aol.com
———————————————————————————————————————————————————————————

We're in the Maldives!!! As such, we can't update the website remotely. So this will have to hold you until we return to the United States October 27. We're not sure if we'll have a Wi-Fi signal or not but if we do, we'll be posting on both the Reef Seekers and the Ken Kurtis FaceBook pages so please follow us there and enjoy our adventures vicariously.
- Ken
————————
Ken Kurtis
Owner - Reef Seekers Dive Co.
NAUI Instructor #5936



s© 2019 Reef Seekers Dive Co. All Rights Reserved.