Alphabetically: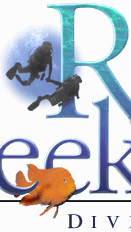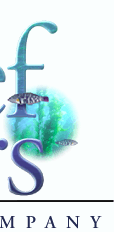 P.O. Box 634 • Beverly Hills, CA 90213

(310) 652-4990
——————————————————————————————————————————————

Follow us on Facebook by clicking this link and then choosing "LIKE":
www.facebook.com/reefseekers

———————————————————————————————————————————————
Can we keep you up-to-date on the latest news and activities?
Join our e-mailing list. Get the weekly "This Week at Reef Seekers" (TWARS)
and the monthly Reef Seekers Dive Co. four-page newsletter.
Click this link and put "Add me" in the subject line: Add me to the e-mail list
———————————————————————————————————————————————
THIS WEEK (May 2-9) AT REEF SEEKERS DIVE CO.

(Please scroll down a bit for all the info, text, pictures, & links.)

SOCORRO 2021 TRIP REPORT SOCORRO 2021 PIX

SOCORRO 2021 VIDEO

ZOOM SEEKERS
(DATES, SPEAKER BIOS, TOPICS &VIDEOS OF PAST LECTURES)

2021 FOREIGN TRIP SCHEDULE (updated)
2021 LOCAL DIVES & CLASS SCHEDULE
CLICK HERE TO READ OUR MONTHLY NEWSLETTERS

CLICK FOR OUR PICTURE PAGES CLICK HERE FOR OUR FOREIGN TRIP REPORTS

DIRECTIONS TO BOATS and VETERANS PARK (REDONDO)
• • • REEF SEEKERS REPAIR DEPARTMENT • • •
Contact our repair guru Robert Stark directly at 310/947-8523
or via e-mail at ReefSeekersRepair@gmail.com
(Ask Robert about our unique concierge "Repair Pickup & Delivery Service")

SAVE 33% ON YOUR REG, OCTO, OR BC REPAIR - CLICK HERE TO FIND OUT HOW
—————————————————————————————————————————————————————————————

CLICK THIS LOGO FOR MORE INFO ABOUT CHAMBER DAY 2021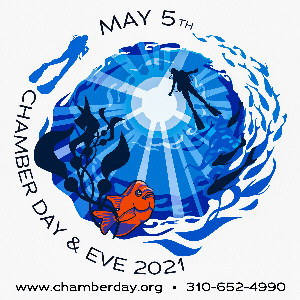 —————————————————————————————————————————————————————————————

Gearing up for Chamber Day 2021, and more
(please scroll down for details)
All better for those wondering . . .
CHAMBER DAY IS THIS WEDNESDAY
- Because of that, I'm going to keep this fairly short since we're in the throes of the final preparations.
JOIN US FOR THE WEBCASTS
- There are TWO this year, each with a slightly different feel. The Day Webcast will be Noon-1PM and will feature some video chats with first responders, give you a tour of the Chamber, show some virtual dives, and we'll give away some prizes too. We'll have a Zoom link (not yet set up - hopefully tomorrow) and we'll be on FB Live on the Chamber page.
COME BACK FOR THE CHAMBER EVE WEBCAST
- The main event is that evening from 7-9PM. The first hour features some videos, diving tips, highlights some of our sponsors, and stuff like that (all with what I hope will be a very cool and fun soundtrack). We go LIVE at 8PM and we will have people to thank, prizes to give away, we'll introduce you to some of the Chamber volunteers, and have a couple of other things up our sleeve. We plan to wrap up around 9PM right after we announce the total for the event this year. (Our fingers are crossed that it will be an impressive number.
BLIND BIDS ARE NOW AVAILABLE AND OPEN TO EVERYONE
- Only registered divers and diners can win raffle prizes, but ANYONE can put in a bid on our of our eight Blind Bid items, which includes an autographed "Simpsons" script. Bidding will close Wednesday at 8:30PM and while it officially starts tomorrow morning, I can give you the secret handshake and URL if you'd like to take a peek at the items and/or get in an early bid. You don't pay for anything upfront, only if yours is the winning bid. Here's the link:
CHAMBER DAY/EVE 2021 BLIND BID ITEMS
.
HOPE YOU CAN JOIN US
- It's a long slog but it's really a fun event. It's not too late to make a donation or register and regardless, plan to join us on Wednesday for the webcasts. Hope to see you then.
In the meantime, that'll do it for now. Have a great week, wear your mask, get your vaccine if you haven't already, and let's go diving soon (but not until I'm fully recovered)!!!

————————————————
Ken Kurtis
Owner - Reef Seekers Dive Co.
NAUI Instructor #5936



© 2021 Reef Seekers Dive Co. All Rights Reserved.