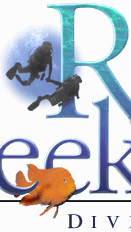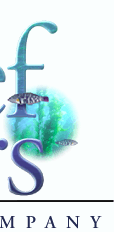 P.O. Box 634 • Beverly Hills, CA 90213

(310) 652-4990
——————————————————————————————————————————————

Follow us on Facebook by clicking this link and then choosing "LIKE":
www.facebook.com/reefseekers

———————————————————————————————————————————————
Can we keep you up-to-date on the latest news and activities?
Join our e-mailing list. Get the weekly "This Week at Reef Seekers" (TWARS)
and the monthly Reef Seekers Dive Co. four-page newsletter.
Click this link and put "Add me" in the subject line: Add me to the e-mail list
———————————————————————————————————————————————
THIS WEEK (October 14-21) AT REEF SEEKERS DIVE CO.

(Please scroll down a bit for all the info, text, pictures, & links.)

YAP 2018 TRIP REPORT YAP 2018 PIX

UPDATED ------> 2019 FOREIGN TRIP SCHEDULE
2018 LOCAL DIVES & CLASS SCHEDULE
CLICK HERE TO READ OUR MONTHLY NEWSLETTERS

CLICK FOR OUR PICTURE PAGES CLICK HERE FOR OUR FOREIGN TRIP REPORTS

DIRECTIONS TO BOATS and VETERANS PARK (REDONDO)
• • • REEF SEEKERS REPAIR DEPARTMENT • • •
Contact our repair guru Robert Stark directly at 310/947-8523
or via e-mail at ReefSeekersRepair@gmail.com
(Ask Robert about our unique concierge "Repair Pickup & Delivery Service")

SAVE 33% ON YOUR REG, OCTO, OR BC REPAIR - CLICK HERE TO FIND OUT HOW
——————————————————————————————————————————————————————————————
Want to travel??? Upcoming 2018-19 vacation trips:
• October 27 - November 3 - Roatan at Anthony's Key (SOLD OUT!!!)
--- THE DEVELOPING PLANS FOR 2019 ---
• Easter Island - January 5-13 (CONFIRMED - 7 PEOPLE SO FAR - GROUP LIMITED TO 10)
• Yap Immersion - Looking at mid-March
• Bonaire - Late May
• Indonesia - July 6-19 (Murex in Manado - TENTATIVE DATES)
• Whale Shark congregation at Isla Mujeres - August
• Maldives - October 12-25 (CONFIRMED - NOW TAKING DEPOSITS - BOAT IS FILLING FAST)
• Sea of Cortez (Cabo Pulmo) - December 5-10 ( CONFIRMED - NOW TAKING DEPOSITS - ONLY 9 SPOTS LEFT)
GET MORE INFO ON ALL OF OUR VACATION TRIPS HERE: http://www.reefseekers.com/foreign_trips.html
———————————————————————————————————————————————————————————
Upcoming local dives & classes:
• Sat., Oct. 20 - Redondo - Beach Dive (single tank - $25)
• Thu., Oct. 25 - CLASS - NAUI Nitrox ($75)
• Thu., Nov. 8 - Redondo - Night Dive (FREE!!)
• Sat., Nov. 17 - Catalina Express - Avalon Underwater Park ($150 - three dives)
To sign up for any of these dives, either call us at 310/652-4990 or e-mail us at kenkurtis@aol.com
———————————————————————————————————————————————————————————
Still in GO DODGERS mode (I'll be at both the Monday & Wednesday games) . . .

HOW ABOUT THAT THUNDER & LIGHTNING??? - It was like being back on the East Coast. Wow!!! Mucked up the water a bit for Saturday but quite a spectacular show Friday night. Although many of my friends posted lightning shots, this is the best picture I saw. from Rachel Cushman (one of our DSOs at the Aquarium of the Pacific) and she swears she took it with . . . her iPhone X!!! Great shot. This is from the Aquarium looking over Rainbow Harbor. You can barely see the Queen Mary through the palm trees on the right: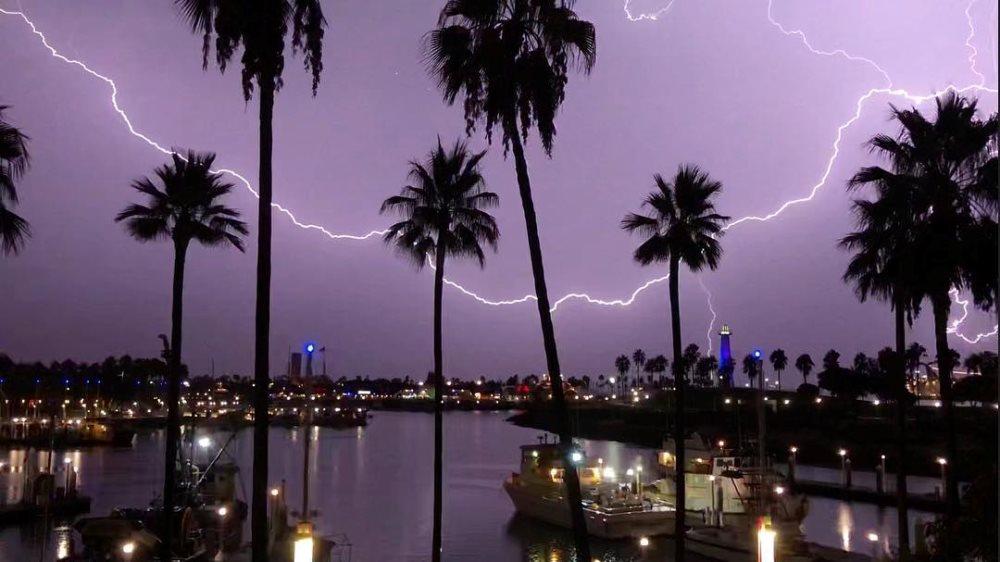 NOT TO BE CONFUSED WITH . . . - This "Thunder & Lightning" (which I always liked a lot when I was in radio): https://www.youtube.com/watch?v=E-jrhdCBxxs .

YAP & TRUK MINUS TRUK - We're having some scheduling issues with doing both Yap AND Truk next year (plus it gets to be VERY expensive) so we're going to make it another Yap Immersion 10-day trip (14 days including travel). I've still got to work out details but most likely dates are March 11-24. This would be our unique "Yap Immersion" version, which includes the Manta ID class, Fish ID, photo workshops, and a half-day island tour to absorb some of the history of Yap and the culture. It also gives us enough time to explore many of the excellent non-manta sites in Yap as well. It'll likely be a small-ish group (good for you, bad for me, but what the hell). But March has always been a good time for us to go and we know that there will be plenty of close-up manta action at Stammtisch, which is the cleaning station affording you the best and most intimate manta encounters. If you're interested, shoot me a note or call us at 310/652-4990.

LESS THAN TWO WEEKS AWAY FROM ROATAN - We've got a nice group of 14 going on this one and we leave in a little less than two weeks, so everyone's starting to get excited. We'll be staying again at Anthony's key and the hope is to be able to update you daily with out Top 10 Pix so you can follow us on the trip vicariously.

REDONDO THIS WEEKEND - We're on the books for an escorted beach dive this Saturday, around 9AM, at Redondo's Vets Park. Conditions permitting (and they don't always co-operate) this is a great way to get your gills wet especially if you haven't been in in a while, under the watchful eye of an experienced instructor. (That would be me.) It's too early for squid but we'll do our usual run out into Redondo Canyon where we frequently find Sarcastic Fringeheads, Pipefish, octopus, various rockfish, and more. Single-tank dive. Cal 310/652-4990 to sign up if you're interested.

SEA MONSTERS INVADE PHILLY NAVY YARD - I think this one wins for most creative use of (1) An old warehouse, and (2) Very cool balloons. Seems that some UK-based artists were invited to do something and they came up with a very creative way to make it look like a purple octopus (perhaps Barney's cephalopod cousin???) had taken the rusting warehouse over. Check it out:
https://www.aol.com/article/news/2018/10/12/inflatable-sea-monster-takes-over-a-rusting-warehouse/23559547/ .
And that'll do it for now. Have a great week and let's go diving soon!!!
- Ken
——————————
Ken Kurtis
Owner & NAUI Instructor #5936
Reef Seekers Dive Co.



s© 2018 Reef Seekers Dive Co. All Rights Reserved.