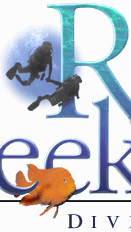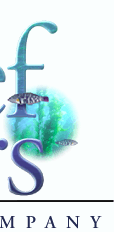 P.O. Box 634 • Beverly Hills, CA 90213

(310) 652-4990
——————————————————————————————————————————————

Follow us on Facebook by clicking this link and then choosing "LIKE":
www.facebook.com/reefseekers

———————————————————————————————————————————————
Can we keep you up-to-date on the latest news and activities?
Join our e-mailing list. Get the weekly "This Week at Reef Seekers" (TWARS)
and the monthly Reef Seekers Dive Co. four-page newsletter.
Click this link and put "Add me" in the subject line: Add me to the e-mail list
———————————————————————————————————————————————
THIS WEEK (July 15-22) AT REEF SEEKERS DIVE CO.

(Please scroll down a bit for all the info, text, pictures, & links.)

NEW >>>> YAP 2018 TRIP REPORT YAP 2018 PIX

2018 FOREIGN TRIP SCHEDULE
2018 LOCAL DIVES & CLASS SCHEDULE
CLICK HERE TO READ OUR MONTHLY NEWSLETTERS

CLICK FOR OUR PICTURE PAGES CLICK HERE FOR OUR FOREIGN TRIP REPORTS

DIRECTIONS TO BOATS and VETERANS PARK (REDONDO)
• • • REEF SEEKERS REPAIR DEPARTMENT • • •
Contact our repair guru Robert Stark directly at 310/947-8523
or via e-mail at ReefSeekersRepair@gmail.com
(Ask Robert about our unique concierge "Repair Pickup & Delivery Service")

SAVE 33% ON YOUR REG, OCTO, OR BC REPAIR - CLICK HERE TO FIND OUT HOW
———————————————————————————————————————————————————————————————Want to travel??? Upcoming 2018 vacation trips:
• October 27 - November 3 - Roatan at Anthony's Key (2 SPOTS LEFT - one full room)
STARTING TO PLAN 2019
• Perhaps a combo Yap & Truk????
• Maldives for the huge Manta Ray congregation - looking at sometime in Aug/Sept/Oct
• Where would you like to go?
GET MORE INFO ON ALL OF OUR VACATION TRIPS HERE: http://www.reefseekers.com/foreign_trips.html
———————————————————————————————————————————————————
Upcoming local dives & classes:
• Thu., July 19 (NEW!!) - Redondo - Night dive (FREE!!!)
• Sat., July 28 (NEW!!) - Catalina Express - Avalon Underwater Park ($150)
• Thu., Aug. 2 (RE-SKED) - CLASS - NAUI Nitrox ($25 - please note this will be an afternoon class, 3-6PM)
• Sat., Aug. 11 - Redondo - Navigation (single tank - $25)
• Sat., Aug. 25 (RE-SKED) - Catalina Express - Avalon Underwater Park ($150)
To sign up for any of these dives, either call us at 310/652-4990 or e-mail us at kenkurtis@aol.com
———————————————————————————————————————————————————
It was HOT at Dodger Stadium today (plus our seats were in the sun for the entire game) . . .
THAI CAVE RESCUE SUCCESS - A miracle in many respects. I don't know about you, but I was glued to the BBC each evening (they seemed to have the best live coverage) and then eagerly checked my AOL news feed when I got up in the morning to get the latest. Just brilliant work all around. When you really think about the complexity of all of this, it's amazing that there was only the one (tragic) fatality. But it certainly shows what can happen when we drop all the BS about which country is greatest and best and whose this or that and just all work together to get a job done. Lots of other interesting tidbits coming out about the entire operation, and certainly very interesting from a diving standpoint. It sounds like they were able to pump enough water out that there ended being only two major underwater traverses they needed to do. Other times, the boys could be walked or even floated through partially-flooded sections. It also sounds like the boys were medicated/sedated for the long trip out. I've heard everything from just given some anti-anxiety drugs to barely conscious. It certainly makes sense because if any of them had panicked during their exit, that would have been it. You'd have had an untrained person likely trying to rip off the full face-mask, flailing and maybe knocking rescuer's regs out of their mouths, and it simply wouldn't have been a good ending. The other rather sobering fact is that shortly after the coach was brought out (he was the last one), the pumps that were draining the cave system and keeping the water at bay failed, and the cave started to re-flood. I've also heard that eventually, the dry "beach" where the boys were found was eventually flooded and perhaps even totally underwater. Timing is everything. A couple of more thing for you . . .
INTERVIEW WITH BRITISH DIVER WHO FOUND THEM - There's a nice interview on the BBC FaceBook page with the British diver who actually was the one (with his buddy) who found the boys. He describes what it was like (not sure if you have to be a FB member to view this or not): https://www.facebook.com/pointswest/videos/1740043702757432/
INTERVIEW WITH ANOTHER DIVER - There's another audio-only interview with a diver who was one of the first to attempt to go in and he talks of visibility of one inch, getting stuck, and aborting the first dive as well as feeling it was an impossible task but the Thai SEAL commander basically said, "We can't just leave them in there," so the effort continued:
https://www.bbc.co.uk/news/av/world-asia-44822177/thai-cave-diver-relives-the-extraordinary-rescue
DISCOVERY CHANNEL HOUR-LONG SPECIAL - I was surprised to see Discovery Channel on Friday night had an hour-long special on the rescue operation (remember that the last boys were brought out only a few days earlier) that I thought was pretty good and really gave a good sense of the entire operation, despite the occasional reference to "oxygen tanks." The show was called "Operation Thai Cave Rescue" but I think it's now only available through Discovery On Demand. One place says it's only available through July 16, which is Monday, and one other place said July 18 but the point is it sounds like it may not be around for long, so if you're interested, don't dawdle.
AVALON THIS PAST SATURDAY - Susy Horowitz was over with a group of Reef Checkers running shallow-ish water transects, and says she meandered out to about the 50-foot contour to see if any of the Black Sea Bass were there and spotted two of them. (No camera though, so we'll take her word for it.) But it sounds like a small collection of them have parked themselves in the Park for the summer (hopefully) as we're hearing regular reports of them being spotted. Dr. Bill Bushing has estimated that there may be as many as 10 so that's good news on many levels. It also sounds like the beaches were not a good choice this past weekend and that's one nice thing about the Avalon UW Park: It's got fairly reliable conditions.
OUR NEXT TRIP TO THE PARK - We've got it scheduled now for Saturday, July 28, but I had a request to maybe go (also or instead-of) next Sunday, July 22. If that's something that would work for you, let me know either with a call (310/652-4990) or e-mail. I'm good for either date, or maybe even both. And there's plenty of other stuff to see in the UW Park. The kelp has made a strong comeback, there are usually various schools of fish hanging around, and Dr. Bill has reported seeing Largemouth Blennies (which is unusual). I'm always keeping my eyes open for another White-tailed Gregory like I saw a few years ago right in front of the steps. You never know unless you stick your head under and take a look.
BELIZE REEF IS DOING BETTER - In fact, UNESCO has just removed it from their list of sites on the List of World Heritage in Danger. That doesn't mean everything is hunky-dory, but it's definitely a move in the right direction. Belize has been very proactive by introducing a moratorium on maritime oil exploration as well as strengthening forestry regulations which help protect the mangroves. You can read more about (as well as get some other links to UNESCO info) with this link: https://en.unesco.org/news/belize-barrier-reef-reserve-system-removed-list-world-heritage-danger
And on that'll do it for this week. Have a great week and let's go diving soon!!!
- Ken
—————————————
Ken Kurtis
Owner & NAUI Instructor #5936
Reef Seekers Dive Co.



s© 2018 Reef Seekers Dive Co. All Rights Reserved.