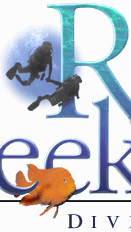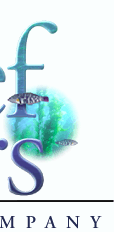 P.O. Box 634 • Beverly Hills, CA 90213

(310) 652-4990
——————————————————————————————————————————————

Follow us on Facebook by clicking this link and then choosing "LIKE":
www.facebook.com/reefseekers

———————————————————————————————————————————————
Can we keep you up-to-date on the latest news and activities?
Join our e-mailing list. Get the weekly "This Week at Reef Seekers" (TWARS)
and the monthly Reef Seekers Dive Co. four-page newsletter.
Click this link and put "Add me" in the subject line: Add me to the e-mail list
———————————————————————————————————————————————
THIS WEEK (December 16-23) AT REEF SEEKERS DIVE CO.

(Please scroll down a bit for all the info, text, pictures, & links.)

NEW ---> ROATAN 2018 TRIP REPORT ROATAN 2018 PIX, VIDEOS, SMUGMUG LINK

2019 FOREIGN TRIP SCHEDULE
UPDATED ---> 2018-2019 LOCAL DIVES & CLASS SCHEDULE
CLICK HERE TO READ OUR MONTHLY NEWSLETTERS

CLICK FOR OUR PICTURE PAGES CLICK HERE FOR OUR FOREIGN TRIP REPORTS

DIRECTIONS TO BOATS and VETERANS PARK (REDONDO)
• • • REEF SEEKERS REPAIR DEPARTMENT • • •
Contact our repair guru Robert Stark directly at 310/947-8523
or via e-mail at ReefSeekersRepair@gmail.com
(Ask Robert about our unique concierge "Repair Pickup & Delivery Service")

SAVE 33% ON YOUR REG, OCTO, OR BC REPAIR - CLICK HERE TO FIND OUT HOW
——————————————————————————————————————————————————————————————
Want to travel??? Upcoming 2019 vacation trips:

• Easter Island - January 5-13 (LEAVING IN THREE WEEKS)
• Yap Immersion - March 11-24 (4 CONFIRMED ALREADY - who wants to see some mantas???)
• Bonaire - Mid-May (exact dates TBA)
• Indonesia - July 6-19 (Murex in Manado - 5 going so far)
• Whale Shark congregation at Isla Mujeres - August
• Maldives - October 12-25 (CONFIRMED - ONLY 2 SPOTS LEFT)
• Sea of Cortez (Cabo Pulmo) - December 4-10 (SOLD OUT!!!)

GET MORE INFO ON ALL OF OUR VACATION TRIPS HERE: http://www.reefseekers.com/foreign_trips.html
———————————————————————————————————————————————————————————
Upcoming local dives & classes:
• Thu., Dec. 20 - CLASS - Fish ID (Reef Seekers Westwood - $25)
• Thu., Jan. 17 - Redondo - Squid Dive (FREE!!)
• Wed., Jan. 23 - CLASS - Photo Workshop ($25)
• Sat., Jan. 26 - - Catalina ExpressAvalon Underwater Park ($150 - three dives)
• Sat., Feb. 9 - Redondo - Beach Dive (single tank - $25)
• Thu., Feb. 14 - Redondo - Squid Dive (FREE!!)
- • Sat., Feb. 23 - Catalina ExpressAvalon Underwater Cleanup ($150)
• Wed., Feb. 27 - CLASS - NAUI Nitrox ($75)
To sign up for any of these dives, either call us at 310/652-4990 or e-mail us at kenkurtis@aol.com
———————————————————————————————————————————————————————————
Tryin' to get that feeling again (to quote Barry Manilow) . . .
HOLIDAY SPIRIT - No better way to get in that holiday spirit than by decorating my sister's Christmas tree. (Also happy to put in a plug for Home Depot on Jefferson near Lincoln in Playa del Rey. Nice trees, good pricing.) Maybe it was the codeine in the cough medicine I was taking but Laurie & I got the lights up amazingly quickly (with just a little technical help). That's my sister at the end in the UCLA Santa hat. Take a peek: https://youtu.be/IB4tP1QK1Lo .
GOOD NEWS BUT MAYBE NOT - In the early 2000s, much of the rockfish fishery was closed or severely limited to commercial fishing due to over-fishing and a collapse in the species that threatened some of the sub-species with extinction. It was estimated that it would take 90 years for the rockfish population to recover. However (and this is the good news), it now seems - slightly less than 20 years later - that rockfish are making a comeback much more quickly than predicted. There may be a number of reasons for this that include some misconceptions about their breeding habits and abilities, and simply better tools now to gauge and measure the population. But, somewhat predictably (and this may be the bad news), federal officials at NOAA have reacted to this news by essentially saying, "Well, let's go try to wipe them out again!!!" (Just to be clear and above-board, they didn't really say that, but that's my interpretation of their action.) Last week they boosted catch limits on some species by as much as 100%. Although they tout the increased revenue this will produce as well as jobs that may be created or saved, others were urging a more cautious approach with an incremental increase in the catch. There was a good article about all of this in the L.A. Times that you might want to read if you haven't already: https://www.latimes.com/local/california/la-me-rockfish-restrictions-lifted-20181211-story.html .
ABALONE CLOSED AT LEAST UNTIL 2021 - Last week the CA Fish & Game Commission voted to close recreational ab season - usually April to November in NorCal - at least until 2021. This follows what they thought would be just a one-year closure for 2018. The extension is because when they surveyed some key sites they use to determine health of the overall population, the numbers were alarmingly low. You haven't been able to take any abs in SoCal for decades now (since 1997) due to a combination of over-harvesting and Withering Foot Disease and it's only now that we are starting to see some Green Abalone making a comeback in the wild (but nowhere near levels where you could advocate reopening the fishery). Here are the official F&G documents from the hearing for those interested in reading more about the NorCal version of this: https://nrm.dfg.ca.gov/FileHandler.ashx?DocumentID=162627&inline .
FISH ID CLASS THIS THURSDAY - We're offering our last 2018 Fish ID class this Thursday evening, 7-9PM at Reef Seekers West(wood). (Don't worry if you miss it because we'll be doing them in 2019 as well.) Paul Humann said it best years ago, "You take time to get certified. Why not take time to learn what you're seeing?" An extreme example of the value of knowing what's what comes from a few years ago when I spotted a juvenile White-Tailed Damselfish in front of the steps at Casino Point, hanging with the juvy Garibaldi. I'm sure hundreds (if not thousands) of other divers swam over that spot and might have seen him too. But if you don't know what you're looking at, you don't realize when something new has entered the mix. In this case, it was the furthest north this animal had ever been documented and we continued to see him (or his brother) for another year or two. Another example is with our upcoming trip to Easter Island. Many of the fish there are endemic, meaning they're ONLY found at that spot so it pays to know what you're looking at so you'll know when you've made the rare find. (Assuming that kind of thing is important to you - admittedly, it's somewhat geeky, but in a fish-geeky kind of way.) Anyhow, if you're interested in the class, give us a call at 310/652-4990 to sign up. And if you want to wait until next year, the 2019 sked is already up on our website plus you'll get a full-page copy with the January Reef Seekers newsletter.
TITANIC WAS ACTUALLY FOUND AS PART OF A TOP-SECRET NAVY OPERATION - Robert Ballard shot to national prominence when he discovered the wreck of the Titanic back in 1985. But he only recently has been able to reveal that it was actually part of a top--secret US Navy operation to locate some sunken nuclear subs. And the search for Titanic was their cover story. He discussed it recently on CNN: https://www.cnn.com/videos/travel/2018/12/13/robert-ballard-titanic-discovery-cold-war-sub-hunting-mission-newday-vpx.cnn/video/playlists/atv-trending-videos/ .
JELLYFISH LAKE IN PALAU HAS REOPENED - When we last visited in 2016, I remarked to our group that it seemed to me that there was something off as there simply weren't as many jellies as there had been in the past. Sure enough, shortly after our visit, Jellyfish Lake was closed to tourism because the jelly population had crashed. But we're pleased to tell you that it's now been reopened. In fact, the Palaun government reopened it to the public in mid-October. They will still closely monitor the jellies in the lake and do their best to control tourist visits to the area, but this is good news. If you've got a trip coming up to Palau, check with your travel provider to see if they've got Jellyfish Lake back on the list because not everyone has resumed visits. But if you do get a chance to go, it's really a somewhat surreal experience. I've likened it to swimming through living Jell-O. And hopefully re-introducing human interaction to the jellies won't cause their resurrection to reverse itself.
VANDENBERG ROCKET LAUNCH - It was scheduled, it was postponed, it was rescheduled, it was postponed, rescheduled and then re-rescheduled. But if you're interested, this Tuesday evening at 5:57PM, they're scheduled to launch a Delta IV heavy launch vehicle and it should be visible from most of the general LA area. The weather forecast right now calls for minimal cloud cover so hopefully you'll be able to get a good view of the rocket streaking upward in the darkened sky. Here's the website for the United Launch Alliance which will give you updates, the countdown clock, and a live video feed of the launch on Tuesday (so you'll know exactly when to start looking skyward): https://www.spacelaunchschedule.com/launch-schedule/launch-details.php?id=1288&fbclid=IwAR0PrVpJ5M5XH0r0z-3aq2eozSj74XbtBnaZDF43YmrxZ9luTEBAdrXQs1E .
And that'll do it for now. Have a great week and let's go diving soon!!!
- Ken
——————————
Ken Kurtis
Owner & NAUI Instructor #5936
Reef Seekers Dive Co.



s© 2018 Reef Seekers Dive Co. All Rights Reserved.