Alphabetically: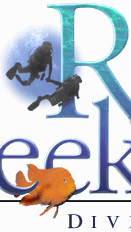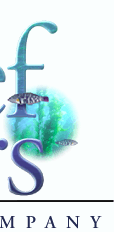 P.O. Box 634 • Beverly Hills, CA 90213

(310) 652-4990
——————————————————————————————————————————————

Follow us on Facebook by clicking this link and then choosing "LIKE":
www.facebook.com/reefseekers

———————————————————————————————————————————————
Can we keep you up-to-date on the latest news and activities?
Join our e-mailing list. Get the weekly "This Week at Reef Seekers" (TWARS)
and the monthly Reef Seekers Dive Co. four-page newsletter.
Click this link and put "Add me" in the subject line: Add me to the e-mail list
———————————————————————————————————————————————
THIS WEEK (April 4-11) AT REEF SEEKERS DIVE CO.

(Please scroll down a bit for all the info, text, pictures, & links.)

SOCORRO 2021 TRIP REPORT SOCORRO 2021 PIX

SOCORRO 2021 VIDEO

ZOOM SEEKERS
(DATES, SPEAKER BIOS, TOPICS &VIDEOS OF PAST LECTURES)

2021 FOREIGN TRIP SCHEDULE (updated)
2021 LOCAL DIVES & CLASS SCHEDULE
CLICK HERE TO READ OUR MONTHLY NEWSLETTERS

CLICK FOR OUR PICTURE PAGES CLICK HERE FOR OUR FOREIGN TRIP REPORTS

DIRECTIONS TO BOATS and VETERANS PARK (REDONDO)
• • • REEF SEEKERS REPAIR DEPARTMENT • • •
Contact our repair guru Robert Stark directly at 310/947-8523
or via e-mail at ReefSeekersRepair@gmail.com
(Ask Robert about our unique concierge "Repair Pickup & Delivery Service")

SAVE 33% ON YOUR REG, OCTO, OR BC REPAIR - CLICK HERE TO FIND OUT HOW
—————————————————————————————————————————————————————————————

CLICK THIS LOGO FOR MORE INFO ABOUT CHAMBER DAY 2021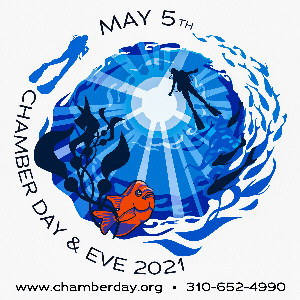 —————————————————————————————————————————————————————————————

Nitrox, COVID, CDC, and more
(please scroll down for details)
I am still STUNNED by the ending to the UCLA/Gonzaga game . . .
APRIL FOOLS
- Hope you enjoyed the annual A.F. newsletter on Thursday. Although it would seem to get harder and harder to "get" you each year, I usually manage to hook a few of you and this year was no exception. I got a note from a longtime friend of mine who admitted that I got her on the Howard Wollowitz' mother's voice doing computer warnings, which she then followed with, "But that wave machine thing in Avalon is interesting." I had to gently remind her that ALL of the articles were spoofs and all in good fun.
NO FOOLIN' NITROX
- It is NOT an extended April Fool's gag to tell you that we're having a NAUI Nitrox class via Zoom this week on Wednesday evening. You can use it as a refresher or from scratch if you're not already nitrox-certified. We already have three people signed up so this is a GO. But we'll cover the physics and the thought behind nitrox, explain the situations where it's good and where it isn't so good, and get you all up to speed. $75/person for the class itself, there are some materials I will need to send you for pre-class review, we may have to sked a post-class in-person short session to go over actually analyzing a tank, and there will be an extra card for the nitrox card (whatever NAUI charges me). If you're interested, reply by e-mail or cal us at 310/652-4990.
SPEAKING OF ZOOM
- Make a note that NEXT week we'll be having our monthly Zoom Seekers meeting and our featured speaker with be Dr. Doug Ebersole.
Doug speaks not only from his medical background, but also from personal knowledge, as he contracted and has recovered from COVID-19. He'll provide an overview of the presentation and pathophysiology of the virus and its complications as well as discussing ways the diving industry has changed and will need to keep changing in terms of disinfecting gear, providing safe dive training, and assuring a safe environment for crew and customers on dive charters. Finally, the presentation will provide a framework for divers who have contracted the virus to safely return to diving. I will send out the specific Zoom link next week. (It's always a new one for each speaker.) Also remember that we're limited to the first 100 people but you can also catch us on FaceBook Live.
COVID ADVICE FROM DAN
- As a prelude to the Zoom Seekers meeting, there's also an article from DAN about diving after COVID that offers some sage advice. You can read it here:
DAN'S POST-COVID THOUGHTS
.
AND SPEAKING OF DAN -
Dan Orr this time, not the Divers Alert Network . . . Dan Orr forward to us an article he wrote about getting back into the water after having laid low due to COVID restrictions. Basically, everyone's taken a year (or slightly more) off from diving. Your skills will not be at the same level they were went you stopped. Dan's offers some thoughts and cautions, some of which we discussed when he was our January Zoom Seekers speaker. You can read the article here:
EASING BACK INTO DIVING
.
HAVE VACCINE, WILL TRAVEL
- The CDC last week released new guidelines for people who have received both shots of Moderna or Pfizer or the single shot of J&J, and two weeks have lapsed since their final/only shot. In the simplest terms, feel free to travel. CDC says fully-vaccinated people are at extremely low risk of contracting or spreading the virus. That being said, it doesn't mean everything goes back to normal. You should still be careful and vigilant lest we fuel another surge (which seems to be happening in some parts of the world where we dive). Here's the info:
NEW CDC TRAVEL GUIDELINES
.
And that'll do it for now. Have a great week, wear your mask, keep looking for a vaccine appointment, and let's go diving soon!!!
————————————————
Ken Kurtis
Owner - Reef Seekers Dive Co.
NAUI Instructor #5936



© 2021 Reef Seekers Dive Co. All Rights Reserved.