Alphabetically: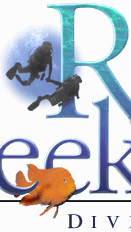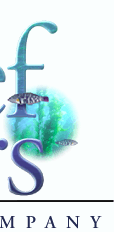 P.O. Box 634 • Beverly Hills, CA 90213

(310) 652-4990
——————————————————————————————————————————————

Follow us on Facebook by clicking this link and then choosing "LIKE":
www.facebook.com/reefseekers

———————————————————————————————————————————————
Can we keep you up-to-date on the latest news and activities?
Join our e-mailing list. Get the weekly "This Week at Reef Seekers" (TWARS)
and the monthly Reef Seekers Dive Co. four-page newsletter.
Click this link and put "Add me" in the subject line: Add me to the e-mail list
———————————————————————————————————————————————
THIS WEEK (Nov. 28 - Dec. 5) AT REEF SEEKERS DIVE CO.

(Please scroll down a bit for all the info, text, pictures, & links.)

ZOOM SEEKERS
(DATES, SPEAKER BIOS, TOPICS &VIDEOS OF PAST LECTURES)

2022 FOREIGN TRIP SCHEDULE
2021 LOCAL DIVES & CLASS SCHEDULE
CLICK HERE TO READ OUR MONTHLY NEWSLETTERS

CLICK FOR OUR PICTURE PAGES CLICK HERE FOR OUR FOREIGN TRIP REPORTS

DIRECTIONS TO BOATS and VETERANS PARK (REDONDO)
• • • REEF SEEKERS REPAIR DEPARTMENT • • •
Contact our repair guru Robert Stark directly at 310/947-8523
or via e-mail at ReefSeekersRepair@gmail.com
(Ask Robert about our unique concierge "Repair Pickup & Delivery Service")

SAVE 33% ON YOUR REG, OCTO, OR BC REPAIR - CLICK HERE TO FIND OUT HOW
—————————————————————————————————————————————————————————————
Fog, Sharks, Classes, Omicron, and more
(please scroll down for details)
Happy Hanukkah (or if you REALLY want to be correct, Hannukah Sameach) . . .
A FOGGY DAY -
Frank Sinatra had a hit with "A Foggy Day (in London Town)" but if he recorded that song today, it could have applied to either Avalon or Redondo. The upper shot below is what Avalon looked like this morning at 10AM and underneath it is what Redondo looked like this afternoon at 3:45PM. Yikes!!! But I thought it was really cool the way the fog wraps itself around each of the Catalina coves.
NOW THERE'S OMICRON . . .
- Just when you thought there was light at the end of the COVID tunnel, along comes Omicron. It's way too early to tell, even with some targeted travel bans going into effect almost immediately, what effect this might have on dive travel. There are just too many unknowns about this new variant which include transmissibility, severity of symptoms, and stuff like that. But it's definitely a concern, especially if you had plans to travel to southern Africa (not just South Africa) with hopes of doing something like the Sardine Run in 2022. Canada today (Sunday - the people traveled in from Nigeria) reported discovery of two cases, and thirteen people on a flight from South Africa tested positive in Amsterdam. So this will likely become the new COVID flavor-of-the-month.
SPEAKING OF COVID PROTOCOLS
- Caradonna Adventures, a dive travel wholesaler, has a really great page with all kinds of links to COVID protocols for airlines, countries (broken down by geographic region), CDC recommendations, tourism offices for the latest info on country-specific requirements, as well as US re-entry requirements. All of these can change so this is a good tool to have in your travel arsenal. Here's the URL for their main info page:
https://www.caradonna.com/covid-19-safety-protocols
ZOOM SEEKERS IN DECEMBER
- Doug & Lorena Sloss have a scheduling conflict so we've pushed them back to 2022 and will have a special, incredible, charismatic secret speaker lined up for you instead on Tuesday, December 14. The topic will be one I think you'll find of interest which is "In Search of Mantas" and will detail -with pix and video - a number of places in the world where you can go see these gentle giants.
ZOOM SEEKERS IN 2022
- I've been really pleased with your reaction and turnout for our Zoom Seekers sessions this year and I'm pleased to say they'll continue throughout 2022. We're confirming the final speakers and topics right now and will have the full list ready to reveal to you sometime in mid-December. As with this year, they will always be on the second Tuesday of the month, 7:30-9:00PM Pacific time.
CLASSES & LOCAL TRIPS IN 2022
- That schedule will be ready on December 1 and you'll get it as page 3 of our December newsletter. Once again, we'll offer a combo of Zoom-based classes, single-tank beach dives (day and night), short classes and experiences taught at the beach (Redondo) including a brand new one that we'll talk about in the newsletter, and single-day 3-tank trips to dive Avalon's Underwater Park (usually on a Wednesday). You'll be able to print out the entire page showing the full year sked to hang on your bulletin board or refrigerator. Everything will also be on our website.
FIJI RE-OPENING WEDNESDAY
- I believe this is still on track but Fiji is scheduled to re-open to vaccinated foreign tourists this Wednesday, December 1. You will need to show proof of vaccination to board your flight AND have a negative PCR test (which you pay for at a government-approved facility) within 48 hours of arrival in Fiji. More specific details can be found here:
TRAVELING TO FIJI
.
SHARKS IN THE THAMES
- I've only visited London once but certainly remember the Thames, since it flows right through the heart of the city and near many landmarks. But it just seemed like muddy water as I recall. A lot of folks (myself included) don't realize that the Thames actually has a length of 215 miles, flowing roughly west-to-east as it meanders through southern England. In 1957, the portion of the river around London was declared biologically dead. But there are species of fish found along the outlying tidal areas and every few years they do a "health check" of various portion of the Thames. And while this isn't quite "Snakes on a Plane," it was interesting to hear that the Zoological Society of London in the latest check discovered some Starry Smooth-hounds and Spurdogs, both type of sharks, the latter of whom has venomous spines. The Thames has other issues facing it, like rising average temperatures, but this seemed like a interesting tidbit to pass on.
SYLVIA EARLE REMINDER
- If you're interested, National Aquarium of Baltimore is hosting a free on-line talk by Her Deepness, Dr. Sylvia Earle, this Wednesday at 4PM Pacific time. Although it's hosted through FaceBook, it doesn't appear that you have to have a FaceBook account to view the live talk. This is the link. I'll be there and hope you will too:
SYLVIA EARLE SPEAKS - DEC. 1 @ 4PM
.
And that'll do it for now. Have a great week and let's go diving soon!!!
————————————————
Ken Kurtis
Owner - Reef Seekers Dive Co.
NAUI Instructor #5936



© 2021 Reef Seekers Dive Co. All Rights Reserved.