Alphabetically: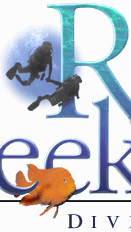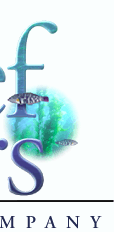 P.O. Box 634 • Beverly Hills, CA 90213

(310) 652-4990
——————————————————————————————————————————————

Follow us on Facebook by clicking this link and then choosing "LIKE":
www.facebook.com/reefseekers

———————————————————————————————————————————————
Can we keep you up-to-date on the latest news and activities?
Join our e-mailing list. Get the weekly "This Week at Reef Seekers" (TWARS)
and the monthly Reef Seekers Dive Co. four-page newsletter.
Click this link and put "Add me" in the subject line: Add me to the e-mail list
———————————————————————————————————————————————
THIS WEEK (JUNE 26 - JULY 2) AT REEF SEEKERS DIVE CO.

(Please scroll down a bit for all the info, text, pictures, & links.)

NEW -----> BONAIRE 2022 TRIP REPORT

NEW -----> BONAIRE 2022 PIX & SMUGMUG SLIDESHOW LINK

ZOOM SEEKERS 2022 - FULL SPEAKER SKED
(DATES, SPEAKER BIOS, TOPICS &VIDEOS OF PAST LECTURES)

2022 FOREIGN TRIP SCHEDULE
2022 LOCAL DIVES & CLASS SCHEDULE
CLICK HERE TO READ OUR MONTHLY NEWSLETTERS

CLICK FOR OUR PICTURE PAGES CLICK HERE FOR OUR FOREIGN TRIP REPORTS

DIRECTIONS TO BOATS and VETERANS PARK (REDONDO)
• • • REEF SEEKERS REPAIR DEPARTMENT • • •
Contact our repair guru Robert Stark directly at 310/947-8523
or via e-mail at ReefSeekersRepair@gmail.com
(Ask Robert about our unique concierge "Repair Pickup & Delivery Service")

SAVE 33% ON YOUR REG, OCTO, OR BC REPAIR - CLICK HERE TO FIND OUT HOW
—————————————————————————————————————————————————————————————
Indo trip, Avalon, Tourist Submarine, and more
(please scroll down for details)
Nothing like being without hot water in one's apartment for three days (which was fortunately resolved Sunday afternoon) . . .
INDONESIA TRIP IN OCTOBER IS FULL
- It's an embarrassment of riches. I figured we'd end up with 10 people. We went from 5 to 16 almost overnight so I'm closing off the trip. Happy to put you on a waiting list if you like. The other option is . . .
HOW ABOUT 2023?
- I normally don't like to book trips too far ahead. I rarely plan more than 12 months out. But there seems to have been enough interest in this trip that I'm wiling to do it again in 2023. Our "traditional" time to go dive with our friends at Murex in Manado is July so that's sort of the time-frame I'm thinking of. If you're interested in that, let me know and we'll see what's what. But the response I got for this trip certainly seems to bear out what I've said before in that there's a tremendous pent-up demand to go diving now that the world is starting to open up again and I'm happy to be someone who can help satisfy that need.
INTERESTING AIRFARE EXPERIENCE ON THIS TRIP
- There are a couple of truths when booking airfare these days. One is that it's always a gamble in terms of should I book today or wait until tomorrow? And with oil prices so high, airfares are also high. For the Indo trip, the economy airfare on Singapore was coming in at $1,478 which wasn't horrible. (I think the cheapest we've ever gotten it was around $1,100.) This was for the LAX-SIN non-stop flight, which reduces the overall travel time by a couple of hours. And just about when I was ready to tell everyone to purchase, the fare suddenly went up by $200. But as luck would have it, the next day, it was back down to $1,478. So two of us grabbed tickets. An hour later, the fare was at $1,517 and a day after that, it was at $1,819 where it has remained. This is still better than trying to go Business on these same flights. The fare started off at an exorbitant (IMHO) $7,200. (Historically, this should have been around $3,500.) And just yesterday it skyrocketed to $8,940. YIKES!!! So timing, no matter where you're flying, is definitely a gamble.
LOOKING AHEAD TO AVALON IN JULY
- We have trip day trip scheduled for July 20 and already have two people signed up so it most likely will happen if you're looking to take a break. We'll most likely leave out of San Pedro on the 7:30AM boat. Three dives and we MIGHT even have time for a round of miniature golf since the return isn't until 6PM. If you're interested, e-mail here or call 310/652-4990.
SPEAKING OF AVALON
- The new location for Catalina Divers Supply in the ground floor of the Casino is up and running and really looks great. Spacious, fully equipped, lots of rental gear, and first class. And the new floor is also very cool. When I was over the other week for Dr. Bill's memorial, I was able to spend some time inside with my camera:
AND WHILE YOU'RE THERE
- You should stop and pay a visit - also on the ground level of the Casino halfway between CDS and the Dive Park - to Jon Council who runs the Avalon Diving History museum. It's free and has a really unique collection of diving goodies that Jon is quite happy to educate you about. (But be dry when you go in.)
TRANSPARENT TOURIST SUBMARINE
- Just what every resort needs. But this one's for real and is operating at a resort in Vietnam. Read more about it here (thanks to Lionel Galway for the tip):
TRANSPARENT TOURIST SUBMARINE
.
GIANT RAY CAUGHT
- A team in Cambodia caught (and released) what is believed to be the largest fresh-water ray ever documented, weighing in at 661 pounds. As you'll see in the video, this thing is simply HUUUUGE. It's also amazing to see how calm it is as they're prepping the release. It's also very cute when they all start saying "Goodbye!!!" You'll also be astounded at how muddy the river is. But take 60 seconds or so and give it a peek:
ENORMOUS FRESH-WATER RAY CAUIGHT & RELEASED
.
And that'll do it for now. Have a great week and let's go diving soon!!!
————————————————
Ken Kurtis
Owner - Reef Seekers Dive Co.
NAUI Instructor #5936



© 2022 Reef Seekers Dive Co. All Rights Reserved.