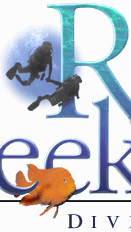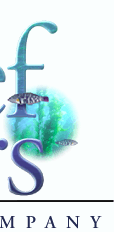 P.O. Box 634 • Beverly Hills, CA 90213

(310) 652-4990
——————————————————————————————————————————————

Follow us on Facebook by clicking this link and then choosing "LIKE":
www.facebook.com/reefseekers

———————————————————————————————————————————————
Can we keep you up-to-date on the latest news and activities?
Join our e-mailing list. Get the weekly "This Week at Reef Seekers" (TWARS)
and the monthly Reef Seekers Dive Co. four-page newsletter.
Click this link and put "Add me" in the subject line: Add me to the e-mail list
———————————————————————————————————————————————
THIS WEEK (September 16-23) AT REEF SEEKERS DIVE CO.

(Please scroll down a bit for all the info, text, pictures, & links.)

YAP 2018 TRIP REPORT YAP 2018 PIX

2018-19 FOREIGN TRIP SCHEDULE
2018 LOCAL DIVES & CLASS SCHEDULE
CLICK HERE TO READ OUR MONTHLY NEWSLETTERS

CLICK FOR OUR PICTURE PAGES CLICK HERE FOR OUR FOREIGN TRIP REPORTS

DIRECTIONS TO BOATS and VETERANS PARK (REDONDO)
• • • REEF SEEKERS REPAIR DEPARTMENT • • •
Contact our repair guru Robert Stark directly at 310/947-8523
or via e-mail at ReefSeekersRepair@gmail.com
(Ask Robert about our unique concierge "Repair Pickup & Delivery Service")

SAVE 33% ON YOUR REG, OCTO, OR BC REPAIR - CLICK HERE TO FIND OUT HOW
——————————————————————————————————————————————————————————————
Want to travel??? Upcoming 2018-19 vacation trips:
• October 27 - November 3 - Roatan at Anthony's Key (SOLD OUT!!!)
--- THE TENTATIVE PLAN FOR 2019 ---
• Easter Island - January 5-13 (now taking reservations & deposits)
• Yap & Truk - March (do one or both)
• Bonaire - Late May
• Indonesia - July (Murex in Manado)
• Whale Shark congregation at Isla Mujeres - August
• Maldives - October 15-24 (now taking reservations & deposits)
• Sea of Cortez (Cabo Pulmo) - mid-November
GET MORE INFO ON ALL OF OUR VACATION TRIPS HERE: http://www.reefseekers.com/foreign_trips.html
———————————————————————————————————————————————————————————
Upcoming local dives & classes:
• Thu., Sept. 20 - CLASS - PHOTO WORKSHOP @ Reef Seekers Westwood ($25)
• Thu., Oct. 4 - Redondo - Night Dive (FREE!!)
• Sat., Oct. 13 - Catalina Express - Avalon Underwater Park ($150 - three dives)
To sign up for any of these dives, either call us at 310/652-4990 or e-mail us at kenkurtis@aol.com
———————————————————————————————————————————————————————————
Mixed diving conditions this past weekend . .
IT DEPENDED ON WHERE YOU WERE AND WHEN YOU WERE THERE - Bromley Beadle and the Sole Searchers planned a Saturday dive for Laguna but canceled due to high surf. On the same day, the live cam at Redondo showed less-than-ideal conditions at Vets Park. Phil Garner (aka "Max Bottomtime") had tried to go out a few days earlier and summed it up in one word: Yuck. he wrote, " I read a report of green water at Vet's yesterday. I decided to try my luck on the south side of Palos Verdes instead. It was terrible. At Garden Spot near Abalone Cove the visibility was less than a foot. I made a three minute dive including descent and ascent. Merry and I headed back around to Golf Ball Reef. Five feet visibility greeted us on the reef. The water was clearing up last month but today the plankton bloom was back in full force. I think I'll work in the yard the next few days." But on the same day, Buck and some of the Barnacles Busters were at the Avalon Underwater Park and reported: " What a great day at Casino Point today: visibility around 40 feet, water temp 72F, weather sunny and warm. The surge was super strong, making for easy entries but awkward exits, and most of the kelp is gone...seasonal thing." So you never know and sometimes it pays to keep looking for the perfect spot.
FROM BEACH CLEANUP TO OCEAN CLEANUP - Congrats to all who participated in the Saturday beach cleanups that were going on around the area. Even if there's no formal cleanup, if you're at the beach, please try to pick up just three pieces of trash and throw them away properly. Trash on the beach ends up in the ocean and - worldwide, not just here - trash underwater is a huge issue affecting our reefs and threatening the welfare of the ocean's inhabitants. Anything you can do to help helps. And on a larger scale, an ambitious project is underway to clean up the Great Pacific Garbage Patch. This is an enormous area between California and Hawaii (there's actually another one on the other side of Hawaii) where ocean currents form a gyre, which is basically a large, rotating ocean current (like oceanic black hole) where the plastic gets sucked in and then stays. There's a pilot program going on right now to try to clean up some of that. It'll be fantastic if it works on this scale and if you'd like to read more about it, go here: https://www.engadget.com/amp/2018/09/11/great-pacific-garbage-patch-cleanup-started/
TRIPS FOR 2019 ARE STARTING TO COME TOGETHER - I've finally most of the details and am now accepting booking for Easter Island (January 5-13 - land based) and the Maldives (October 15-24 as the diving date - travel dates will differ slightly). We went to Easter Island (aka Rapa Nui) in 2011 and had a blast. This, of course, is the place where the giant carved stone heads (Moai) dominate the landscape and the culture. Simply fascinating. And the diving's interesting too (I wouldn't call it "great" but it's definitely unique) as Easter Island is one of the most isolated inhabited islands in the world and the water surrounding it have much less plankton than you'd expect to find which affects the fish life but also improves the visibility. When you add all of this together, it makes for a wonderfully unique experience. And for the Maldives, we'll be going back again with our friends on the Manthiri. if you'd like more details and pricing on either (or both) of these trips, e-mail me at the address above or call 310/652-4990.
NEED SOME PHOTO HELP? - We have another one of our Photo Workshops ($25/person) happening this Thursday evening at Reef Seekers West(wood). Whether you're just starting out or if you've been shooting for a while, we can probably help you get better shots. It's an informal evening and if you've got stuff you've already shot that you're not happy with, bring them along and we'll look at them on the big screen and see what's what. Sign up by calling 310/652-4990.
TOM WETZEL MEMORIAL SERVICE THIS COMING SATURDAY - We plan to taking Tom's ashes to his final resting place at his favorite dive spot this Saturday, September 22. We'll gather at 9AM at Veterans Park in Redondo where Tom frequently taught. (Tom would probably be appalled we weren't starting at 6AM.) There will be a short Catholic blessing and then, for those interested, we'll do a single-tank dive in Tom's memory down to about 80-feet in the Redondo Canyon. You are welcome to attend and not dive or join us for the dive. If the latter, please let me know via e-mail (kenkurtis@aol.com) as I'll be planning out the dive logistics. (You'll also need to provide all of your own gear.) if you have questions, call me at 310/652-4990. Tom taught diving for something like 40 years and touched a lot of people over that time. So whether you were one of his students, or dove with him, or just knew of him, feel free to come join us to pay last respects and give him a fitting send-off.
EAGLE RAYS AT THE AQUARIUM OF THE PACIFIC - Two Eagle Rays were added to the Tropical Reef exhibit at the Aquarium of the Pacific last Friday. I was fortunate enough to be asked to video their first flaps around the exhibit and have put together a short video of it. Have your speakers on: https://youtu.be/e6KmLS6qwyM
And that'll do it for now. Have a great week and let's go diving soon!!!
- Ken
——————————
Ken Kurtis
Owner & NAUI Instructor #5936
Reef Seekers Dive Co.



s© 2018 Reef Seekers Dive Co. All Rights Reserved.