Alphabetically: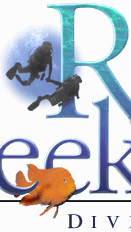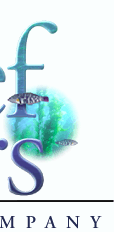 P.O. Box 11634 • Beverly Hills, CA 90213

(310) 652-4990
——————————————————————————————————————————————————————

Follow us on Facebook by clicking this link and then choosing "LIKE": www.facebook.com/reefseekers

——————————————————————————————————————————————————————
Can we keep you up-to-date on the latest news and activities?
Join our e-mailing list. Get the weekly "This Week at Reef Seekers" (TWARS)
and the monthly Reef Seekers Dive Co. four-page newsletter.
Click this link and put "Add me" in the subject line: Add me to the e-mail list
——————————————————————————————————————————————————————
THIS WEEK (Nov. 24 - Dec. 1) AT REEF SEEKERS DIVE CO.
(Please scroll down a bit for all the info, text, pictures, & links.)
NEW -----> BELIZE 2014 TRIP REPORT
BELIZE 2014 PICTURES & SLIDESHOW
'MORNING MORAY" VIDEO

2015 FOREIGN TRIP SCHEDULE
CLICK HERE TO READ OUR MONTHLY NEWSLETTERS

CLICK HERE TO VISIT OUR PICTURE PAGE CLICK HERE TO READ OUR FOREIGN TRIP REPORTS

DIRECTIONS TO BOATS and VETERANS PARK (REDONDO)
• • • REEF SEEKERS REPAIR DEPARTMENT • • •
Contact our repair guru Robert Stark directly at 310/947-8523
or via e-mail at ReefSeekersRepair@gmail.com
(Ask Robert about our unique concierge "Repair Pickup & Delivery Service")

SAVE 33% ON YOUR REG, OCTO, OR BC REPAIR - CLICK HERE TO FIND OUT HOW
————————————————————————————————————————————————————————————————
Upcoming local dives & classes in 2014 (call us at 310/652-4990 to sign up for any of these activities):

• Sat., November 29 - Veterans Park - Beach Dive (single tank - $20)
• Thu., December 4 - CLASS - Navigation (dry - $25)
• Sun., December 14 - Asante - Oil Rigs (7AM departure - wide open - $130)
• Wed., December 17 - Veterans Park - Squid Dive (single tank - FREE!!!) FULL 2014 SKED (TRIPS & CLASSES):

FULL 2014 SKED (TRIPS & CLASSES): http://www.reefseekers.com/FLYERS/2014%20RSD%20Boat%20&%20local%20sked%20(chronological).pdf

SAVE $10 EACH TRIP AS A MEMBER OF OUR "FREQUENT DIVER" PROGRAM
Need rental gear? Get a 20% discount at Hollywoodivers (near Universal City) or Scuba Haus (Santa Monica).
————————————————————————————————————————————————————————————————
Want to travel??? Upcoming 2015 vacation trips:

• November 1-8 - Belize Sun Dancer (READ THE TRIP REPORT & SEE THE PIX)
• March 6-15, 2015 - Yap (Manta Rays, Mandarinfish, sharks & more) with our good friends at Manta Ray Bay Resort
(9 confirmed - can be combined with Palau)
• March 13-22, 2015 - Palau (Blue Corner, Peleliu, drift & reef diving at its best) aboard the Palau Aggressor II
(10 confirmed - max is 11 - can be combined with Yap)
• October 21-26 - Great White Sharks at Guadalupe Island aboard the Nautilus Explorer (I've only got 3 spots left)

GET MORE INFO ON ALL OF OUR VACATION TRIPS HERE: www.reefseekers.com/foreign_trips.html
————————————————————————————————————————————————————————————————
Back safe and sound from the DEMA Show in Las Vegas . . .

GLAD I DROVE BACK ON SATURDAY - I actually played golf with some friends on Saturday in North Las Vegas and decided to leave Saturday afternoon to beat the weekend traffic. Glad I did. It only took me about four-and-a-half hours from North Las Vegas (about 30 minutes north of the Strip) to get back to Westwood, a little under 300 miles. I noticed a post from buddy Tom Carr today who left this afternoon and he said it's taken him four hours (so far) to get from the Strip to the California border, a distance of about 45 miles. It's just a sea of red brake lights. Ouch.

WHAT IS DEMA? - In case you didn't already know, DEMA stands for Dive Equipment Marketing Association and is the trade arm of the diving industry, covering all aspects of the industry from equipment to stores to training agencies to travel providers to individual instructors to dive-related media. Once a year, usually rotating between Las Vegas and Orlando, DEMA holds the annual DEMA Show which basically puts the entire industry under one roof. There's the show floor with plenty of booths (36 aisles) from the above-mentioned sectors, as well as numerous seminars dealing with various aspects of diving and the business of diving. Plus there's socializing to be done since some of these people you only get to see once a year and on top of that, there was some Chamber Day business to take care of while we've got access to everyone. It's actually a pretty packed four days (the convention usually runs Wednesday-Saturday) and, especially now that it's just me, it's hard to cover everything in the time allotted. But I'll try to give you an idea of what my impressions were.

BEST NEW PRODUCT - It has absolutely (as far as I can tell) zero practical application but it looked like a lot of fun. It's called the Torrid Pulse and it's basically an underwater air gun that shoots perfect air rings about 35 feet or so. (This is the video they were showing: http://www.youtube.com/watch?v=14pIvaDdtec .) The inventor was there and he referred to it as underwater paintball. The device itself is about 8" round and the same length, fairly lightweight, and has a trigger/handle that you use to fire the air rings. It hooks up to your regulator via an included long low-pressure hose so you'll use up some (but not much) tank air to play with it. One concern is what the effect on fish would be and they claim that the fish don't care and it's not a strong enough force to hurt them. In the video, you can see fish changing course as the bubble comes near them. I'm wondering if it may have some application in an aquarium environment with seals and sea lions since they will sometimes chase bubbles and it might be a behavior enrichment device. By the same token, seals and sea lions also will blow bubbles at you as a warning to mark territory and chase you off so it could be interpreted by them as an aggressive move which would be met with matched aggression against the Torrid Pulse itself. Different to say the least. Suggested retail is about $130 but I doubt you'll find them stocked in any store.

BIG GoPRO PRESENCE - You can usually tell who the players are at DEMA (and other trade shows) by how big their booths are. The standard booth is 10'x10' and sometimes exhibitors will take two side-by-side booths and some of the bigger manufacturers like Huish (owners of Atomic, Bare, Stahlsac & Zeagle) or TUSA or PADI have 12-20 spaces to create a very large presence. GoPro has 16 spaces (4x4 or 40'x40') and their "booth" was lined with probably thirty 50" Samsung HD TVs, all playing different GoPro videos. And while GoPro certainly wasn't initially aimed at the diving market, they have certainly been embraced by divers looking for small/lightweight high-quality, relatively inexpensive video equipment. And with the rollout a few months ago of the line of GoPro Hero4s, people were definitely milling around the booth and taking a keen interest. As many of you know, I shoot with a GoPro Hero2 and the improvements they've made over what I have are truly noteworthy. The new Hero4s boast of improved optics, better low-light capabilities, shooting in 4K resolution at a variety of frame rates and more. It's really an excellent video camera (even though it's still a bit of a pain to navigate the on-screen menu). True advances in the dive industry are few and far between and even though GoPro wasn't targeted at divers initially, it's certainly enabled more people to get into underwater video than before. (I haven't played with the Hero4 as a still camera but, based on my experience with my Hero2, it's at best a so-so still camera that I would never favor over my big Nikon SLR in terms of photo quality.) You can get GoPros at dive shops and places like BestBuy. It was also interesting seeing how many companies now make GoPro-specific dive accessories, like the pole/tripod called the GoPole, and a series of filters that can be used with the GoPro known as Flip Filters.

OTHER GEAR -To be fair, I didn't really pay that much attention to new gear but, especially in talking with others, there didn't seem to be anything that really stood out. There are certainly plenty of redesigns for things like gear bags, BCs, dive computers, etc., but nothing that really seemed innovative. It's still pretty much mask/snorkel/fins/booties/gloves on the basic gear end (and there were plenty of those to go around) and reg/BC/wetsuit/computer/bag on the post-certification end. And while much of it is prettier now than in days gone by, the basic design of most of them hasn't really changed much in quite some time. Innovations in scuba can probably be listed as (1) jacket-style BCs - first from Scubapro - in the 80s, (2) dive computers in the 90s starting with the Edge and the Skinny Dipper, and (3) maybe split fins in the late 90s. But, as you probably know, there are still plenty of divers out there using their original Jetfins and Scubapro Mark 5 reg and they see no real benefit in changing. Unlike the camera market, the diving industry has never seemed to figure out, from a business and marketing standpoint, how to incrementally improve the product each year to where divers, like photographers, are willing to jettison their old stuff in favor of the latest and greatest.

LOTS OF TECH GEAR - One area that's grown a lot in recent years and was well-represented was the tech section. Granted, this type of diving has no interest for me personally and I think from a professional standpoint, it's highly risky so you need to be well-trained and very experienced to get into it. So it's always dismayed me to see the bar lowered over the years where tech is marketed as something you can get started with out right after you're done with your Open Water class. But there are now dozens and dozens of tech choices both from the mainstream mfgs and from tech-specific companies. It's hard at times to see how they can all possibly stay in business. But there's certainly a market for it and for those who find allure in that area, there was lots of stuff to see.

PLENTY OF TRAVEL OPPORTUNITIES - One of my main goals at DEMA was to solidify some travel deals for 2015 as well as visit with old friends. We had a good visit with Augusto Montbrun from Buddy Dive in Bonaire and he's very excited about the fact that they're going to be opening a branch of Buddy Dive in Dominica, affiliated with Fort Young Hotel, in August of next year. Dominica was again on my list of possible places to return to so that's of great interest. I also had a great visit with Moosa Hassan of the Manthiri, the first liveaboard in the Maldives, and we talked about a return trip there (we've done two so far). Most likely that would be in 2016, not next year. But we'd look to do that as a 10-day trip given the distance traveled and the diving opportunities that exist. One of our first stops with to see Bill Acker and our friends from Manta Ray Bay in Yap. We are already committed to going there March 6-15 next year and Bill and I discussed some of those details. And we had a nice visit with Danny Charlton and Christine Hobson from Murex in Sulawesi, which we are also considering as a summer trip for 2015. But the big news for us is . . .
DIVING WITH GREAT WHITE SHARKS AT GUADALUPE ISLAND IN OCTOBER - We signed a deal with the Nautilus Explorer for a Great White trip October 21-26 next year. This is something that's been on my list for quite some time. The downside is that I could only get SIX spots on the trip (one of which is me) but the good news is that of the three rooms we have, two of them are their very nice suites (the other is a standard "deluxe" stateroom). This trip leaves and returns out of San Diego so it's convenient as well. And it sounds like there's lots of opportunities to get in the water in one of their four cages (two of which they submerge to 30 feet deep). But rather than prattle on right now about this, I'm going to wait a day and send you more detailed info tomorrow to do this trip justice. But if this is something you're interested in, let me know soon because as I said, I've only got FIVE spots available on this trip.
And that's going to do it for now. Have a great week and let's go diving soon!!!
- Ken
—————————————————
Ken Kurtis
Owner, Reef Seekers Dive Co.


s© 2014 Reef Seekers Dive Co. All Rights Reserved.