• • • REEF SEEKERS REPAIR DEPARTMENT • • •
Contact our repair guru Robert Stark directly at 310/947-8523
or via e-mail at ReefSeekersRepair@gmail.com
(Ask Robert about our unique concierge "Repair Pickup & Delivery Service")

SAVE 33% ON YOUR REG, OCTO, OR BC REPAIR - CLICK HERE TO FIND OUT HOW
————————————————————————————————————————————————————————————————
Upcoming local dives & classes in 2014 (call us at 310/652-4990 to sign up for any of these activities):

• Wed., July 23 - Vets Park, Redondo - Night dive ($20)
• Sun., August 3 - Asante - Olympic wreck & then Oil Rigs ($130)

FULL 2014 SKED (TRIPS & CLASSES): http://www.reefseekers.com/FLYERS/2014%20RSD%20Boat%20&%20local%20sked%20(chronological).pdf

SAVE $10 EACH TRIP AS A MEMBER OF OUR "FREQUENT DIVER" PROGRAM
Need rental gear? Get a 20% discount at Hollywoodivers (near Universal City) or Scuba Haus (Santa Monica).
————————————————————————————————————————————————————————————————
Want to travel??? Upcoming 2014 vacation trips:

• July 5-20 - Indonesia (we just got back!!!)
• August 16-23 - Return to Isla Mujeres for Whale Sharks (5 confirmed - room for more)
• November 1-8 - Belize Sun Dancer (10 confirmed - room for 2 more)
• March 2015 - Yap/Palau combo (or you can do just one, or part of one and all of the other - flexible opportunity)

GET MORE INFO ON ALL OF OUR VACATION TRIPS HERE: www.reefseekers.com/foreign_trips.html
————————————————————————————————————————————————————————————————
And now it's back to the "real" world . . .

RETURN FROM INDONESIA - Everyone's made it back safe and sound from our Indonesia trip. (Well, one of our divers continued on to Shanghai but you get the idea.) There were definitely some interesting issues that arose on this trip (which you'll read about in the trip report) but overall it was another great time diving with our friends at Murex Dive Resort. One of the great things about diving in that area of the world is that the species counts are so relatively high that you see something on almost every dive that you've never seen before. And even though (visibility-wise) we didn't have great conditions the first two days or the final day, that didn't diminish our enjoyment of the diving. Then you throw in the marvels of the muck on top of that, and you end up with one pretty spectacular experience. As you can see, a good time was had by all: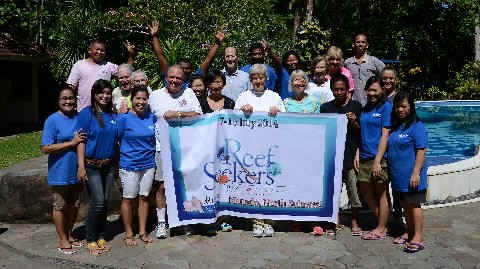 TRIP REPORT & PIX - I should be able to get them both posted in the next day or so and will send you a separate e-mail. In the meantime, here's a sneak peek: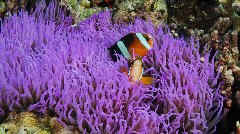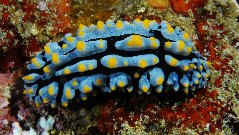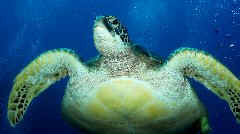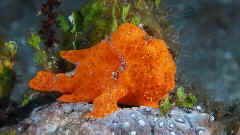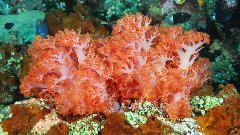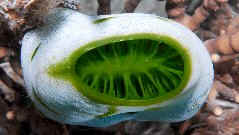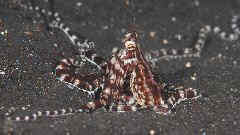 SINGAPORE WAS GREAT TOO - The other nice thing about this trip is that it affords us a chance to spend a few days on the back-end in Singapore, one of the truly great cities of the world. And we got to go see the S.E.A. Aquarium, the largest in the world, housing over 100,000 animals. Their Open Ocean exhibit alone has 40,000 animals (including THREE Manta Rays) in some 5 million gallons of water and a viewing window that's about 120 feet long and 25 feet high. Pretty impressive as you can see: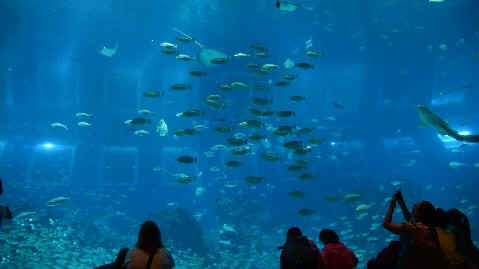 HOW ABOUT A NICE WRECK DIVE - And we'll throw in some Oil Rigs as a bonus. Join us on our August 3 trip on the Asante as we head for the to Olympic and then over to the Oil Rigs for two more dives and a great day of diving. We've never done this combo before so we're excited to give it a go. This is also a great time of the year to be diving both these spots because you can get some truly spectacular visibility if the conditions are right. I've been on the Olympic this time of the year with 100-foot viz and dove the rigs one time where we could see all the way across to the other side, and that's 150 feet. So you never know. The trip will be limited to 12 divers, Asante is now pumping nitrox if you'd want to make that your gas of choice, and we'll feed you to boot. Give us a call at 310/652-4990 to reserve your spot.

TWO SPOTS LEFT ON BELIZE - There are spots for an individual male and an individual female (two different rooms - there's already a single in each) on the Belize trip in November on the Belize Sun Dancer (run by Aggressor) if you're interested. This will mark our second trip down to Belize, which is the northern end of the world's second-largest barrier reef. We'll angle to get out to the Blue Hole and many other great spots. If you're interested, let me know ASAP because the airfare dropped from $832 yesterday to $732 today (on United). Not sure how long that will last. (You can also get First Class for $930, which is actually a pretty good deal when you add in the Economy baggage fees you'll need to pay.) So if this is at all of interest to you, get in touch.

And that'll do it for now. Have a great week and let's go diving soon!!!

- Ken
—————————————————
Ken Kurtis
Owner, Reef Seekers Dive Co.


s© 2014 Reef Seekers Dive Co. All Rights Reserved.