Alphabetically: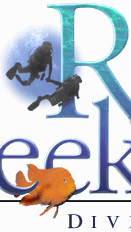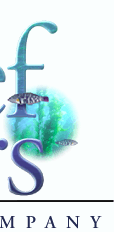 P.O. Box 634 • Beverly Hills, CA 90213

(310) 652-4990
——————————————————————————————————————————————

Follow us on Facebook by clicking this link and then choosing "LIKE":
www.facebook.com/reefseekers

———————————————————————————————————————————————
Can we keep you up-to-date on the latest news and activities?
Join our e-mailing list. Get the weekly "This Week at Reef Seekers" (TWARS)
and the monthly Reef Seekers Dive Co. four-page newsletter.
Click this link and put "Add me" in the subject line: Add me to the e-mail list
———————————————————————————————————————————————
THIS WEEK (AUGUST 7-14) AT REEF SEEKERS DIVE CO.

(Please scroll down a bit for all the info, text, pictures, & links.)

NEW -----> BONAIRE 2022 TRIP REPORT

NEW -----> BONAIRE 2022 PIX & SMUGMUG SLIDESHOW LINK

ZOOM SEEKERS 2022 - FULL SPEAKER SKED
(DATES, SPEAKER BIOS, TOPICS &VIDEOS OF PAST LECTURES)

2022 FOREIGN TRIP SCHEDULE
2022 LOCAL DIVES & CLASS SCHEDULE
CLICK HERE TO READ OUR MONTHLY NEWSLETTERS

CLICK FOR OUR PICTURE PAGES CLICK HERE FOR OUR FOREIGN TRIP REPORTS

DIRECTIONS TO BOATS and VETERANS PARK (REDONDO)
• • • REEF SEEKERS REPAIR DEPARTMENT • • •
Contact our repair guru Robert Stark directly at 310/947-8523
or via e-mail at ReefSeekersRepair@gmail.com
(Ask Robert about our unique concierge "Repair Pickup & Delivery Service")

SAVE 33% ON YOUR REG, OCTO, OR BC REPAIR - CLICK HERE TO FIND OUT HOW
—————————————————————————————————————————————————————————————
"Thirteen Lives," Rip Currents, and more
(please scroll down for details)
Lots to share this week . . .
"THIRTEEN LIVES" MOVIE REVIEW -
The short version is . . . WOW!!! A fabulously well-crafted and gripping interpretation of the 2018 harrowing rescue of the 12 Thai boys and their soccer coach from a flooded cave where they were trapped. From a movie-making standpoint, it can be hard to keep an audience engrossed in a film when they already know the ending. But director Ron Howard has done a masterful job. And even though there are known actors (Colin Farrell and Viggo Morternsen) in the two lead roles, their fame doesn't detract from the story. I also thought they both, especially Farrell, gave nice, understated performances. The film-makers used an interesting technique in the beginning that normally I find annoying but which I thought actually enhanced the overall feel of the film here. Everyone spoke in their native language which meant, especially for the first part of the film, everything was in Thai with subtitles. As the English rescuers got involved, then the focus switched to their perspective and it was mostly in English (with only occasional subtitles). Especially effective I thought, and even if you're not a cave diver (which I am not), you'll appreciate this as this film also touches on the politics at play during the entire process (which took 18 days from when they were first trapped until the last one was rescued). During the underwater sequences as they're squeezing themselves through narrow cracks and crevices, you hear tanks banging on rocks, you hear breathing, you hear exhaust bubbles, and for a diver watching this, it simply adds to the realism. I've also seen "The Rescue" (released in October of 2021) which takes more of a documentary/interviews/re-creation tack (and which is also excellent) but "Thirteen Lives" definitely puts you right into the middle of everything. Interestingly, BOTH films could be up for Oscars next year as Best Documentary and Best Film. But "Thirteen Lives" is absolutely worth spending 2½ hours watching. It's available streaming on Amazon Prime (which is how I watched it) as well as in movie theaters. Click on the pix below to view the official trailer:
ZOOM SEEKERS THIS TUESDAY -
We're delighted to offer another edition of Zoom Seekers this Tuesday, starting at 7:30PM. Our guest speaker will be Selena McMillan who is the Southern California Regional Manager for Reef Check California. As you may or may not know, Reef Check, while it started here is SoCal, is a worldwide organization now, with a presence in more than 40 countries and territories around the world. And the really cool thing is that they're the epitome of "citizen science," the idea that lay people with an interest in the ocean but without a degree, can help advance our knowledge of what's what with a little training. Selena will be talking about Reef Check's projects and will also explain how you can get involved. Here's the link for the talk:
REDONDO RIP-TIDES -
I got an interesting picture from Kiersten Lo last week that clearly shows four riptide currents forming south of Redondo along the Palos Verdes coastline. You can clearly see (red arrows) them and can see how they can drag you away from shore. But you can also seer that they don't extend out very far and why, if you're ever caught in one, the strategy is to ride it out for a bit, then swim parallel to shore far enough to get out of it, and then you can come in. Rips generally occur over sandy bottoms and small sandbars form which means water returning from the beach can get channeled between sandbars, and becomes really strong. Definitely too strong to swim against. The picture from Kiersten (taken on July 20) is below.
AVALON ON AUGUST 17 -
Just a reminder that we're planning our August Avalon day trip for next week, on Wednesday, August 17. We'll go over on the 7:30AM Express out of San Pedro. $175 covers you for the boat, taxi to/from the Park, tank rental (AL80 - ST80 available for an extra $5) and airfills, and mucho fun. Hopefully we'll get some good Giant Sea Bass encounters as this is a good time of the year to see them. If you're interested in joining us, let me know via e-mail or with a call to 310/652-4990.
MORE ON CLIMATE CHANGE -
It's in the news today as part of the "Inflation Reduction Act" passed by the Senate Sunday and also seems to have factored in to the flash floods last week that closed parts of Death Valley and trapped some people inside as well. And now it's causing changes in the sex of newly-hatched turtles. Scientists have known for years that the temperature of the sand in which turtle eggs are laid determines the sex of the hatchlings, with warmer sand producing females and cooler sand producing males. A study in Florida - and a similar one in Australia - has found that 99% of the turtles being hatched are females due to warmer-than-usual sand. And while "Jurassic Park" taught that us natures indeed DOES find a way, in real life a male-less turtle population is likely not good. You can read more about it here:
WARM SAND MAKING FOR ALL-FEMALE TURTLES
.
BUT SOME GOOD NEWS TOO -
While Australia's Great Barrier Reef still remains vulnerable to coral bleaching, a recent study there showed that 2/3 of the GBR is showing the most coral cover that's been seen in 36 years. It is hopefully a positive sign that the reef can recover from what for the past few years has been describing as a devastating loss of coral due to bleaching. Read more about this here:
GBR SHOWING SIGNS OF RECOVERY
.
And that'll do it for now. Have a great week and let's go diving soon!!!
————————————————
Ken Kurtis
Owner - Reef Seekers Dive Co.
NAUI Instructor #5936



© 2022 Reef Seekers Dive Co. All Rights Reserved.